PACKAGE A: Bring Your Own Lights
With Package A, we install the lights you supply us. Our crew is responsible for putting up the lights only, which means you will need to provide the extension cords, timers, clips  as well as test the lights to ensure they work.
We are no longer accepting new clients for package A in 2021
PACKAGE B: Installation and Light Rental
With Package B, we supply everything you are going to need for the season including the lights, clips, extension cords etc. This is the most common package. You pay for the installation as well as the light rental every year. There are no contracts and you can change the colours you'd like to use the following year with no charge.
Installation with light rental starts at $12 per foot. This means $1,200 – $1,400 for the season for an average home. Prices depend on difficulty of roof, pitch, and other variables.
PACKAGE C: Installation and Light Purchase
With Package C, you purchase the commercial grade lights and supplies from us in the first year, and in the following years only pay for installation and takedown only.
Installation with light rental starts at $18 per foot. This means $2,050+ for the first season. The future seasons, you only have to pay installation and take down which is $900-$950 in future years.
ADD ONS
Wreathes
We have 24″ and 36″ Wreathes for doors
We also have 48″x 60″ and even 72″ Wreathes for outdoors which are wired into your installation.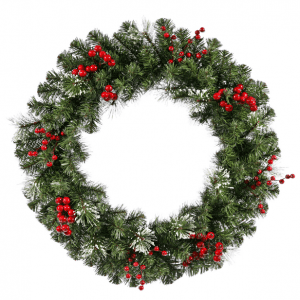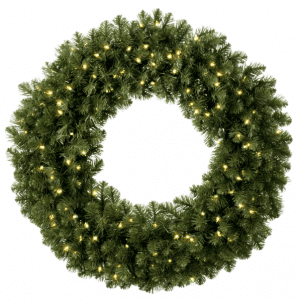 Garlands
We also have Great Candian Pine Articial Garland which can be lit and decorated or just lit.
These are great to add around entry ways, windows, and pillars.