Professional Christmas and Holiday Lighting
Easy, Custom, Holiday Lighting In As Little As 1 Day!
Online Quote
Call
Professional Christmas and Holiday Lighting
Easy, Custom, Holiday Lighting In As Little As 1 Day!
Online Quote
Call
Professional Holiday LIghting Made Easy
Whether its a special gift for your children, spreading holiday cheer to your neighbours and community, or you want us to take care of all the headaches of buying, installing, maintaining, taking down, and storing. we are here to help make your holiday season PAIN FREE and joyful.
5 Star customer satisfaction
1 Day Installation
96% return rate year after year
Pakcages ranging from simple and classic to hundres of lights griswald effect.
Read more about why We Install Christmas Lights is the number one best rated holiday lighting service in South-Western Ontario.
Decorated Christmas Trees (Residential)
"Matt and Kyle from 'We Install Christmas Lights' provided an exceptional light installation"
They transformed our home into a winter wonderland with their expert touch. The team's efficiency in both installation and takedown was commendable. Working with them was an absolute pleasure, and we recommend their services to anyone looking to illuminate their holidays in London"
Jonathan and Diane – London, Ontario
From start to finish, we can help
Our all inclusive packages take care of: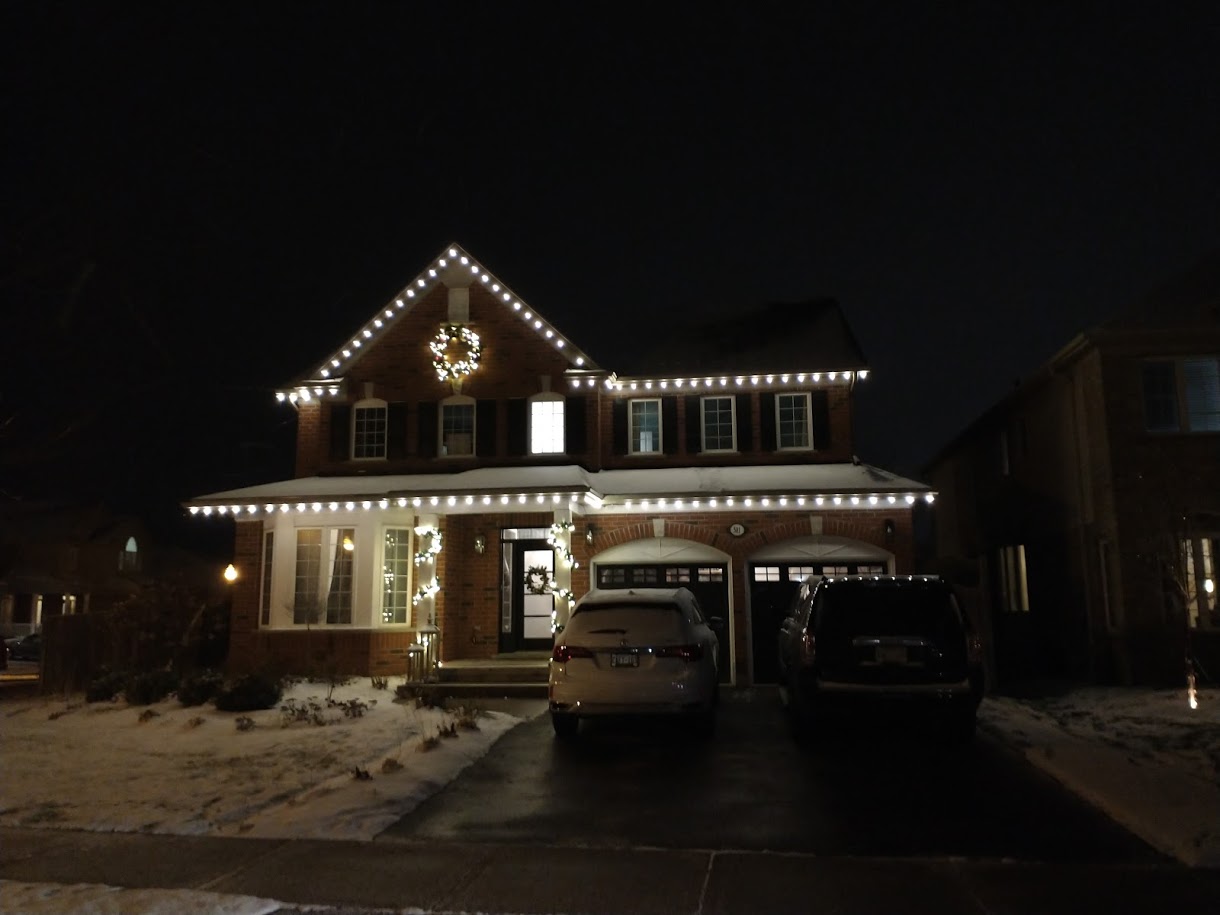 FREE Quote and Design
Begin by simply filling out our contact form with some of your ideas, your budget, and a photo of your home. We'll then provide a FREE quote within 24 hours.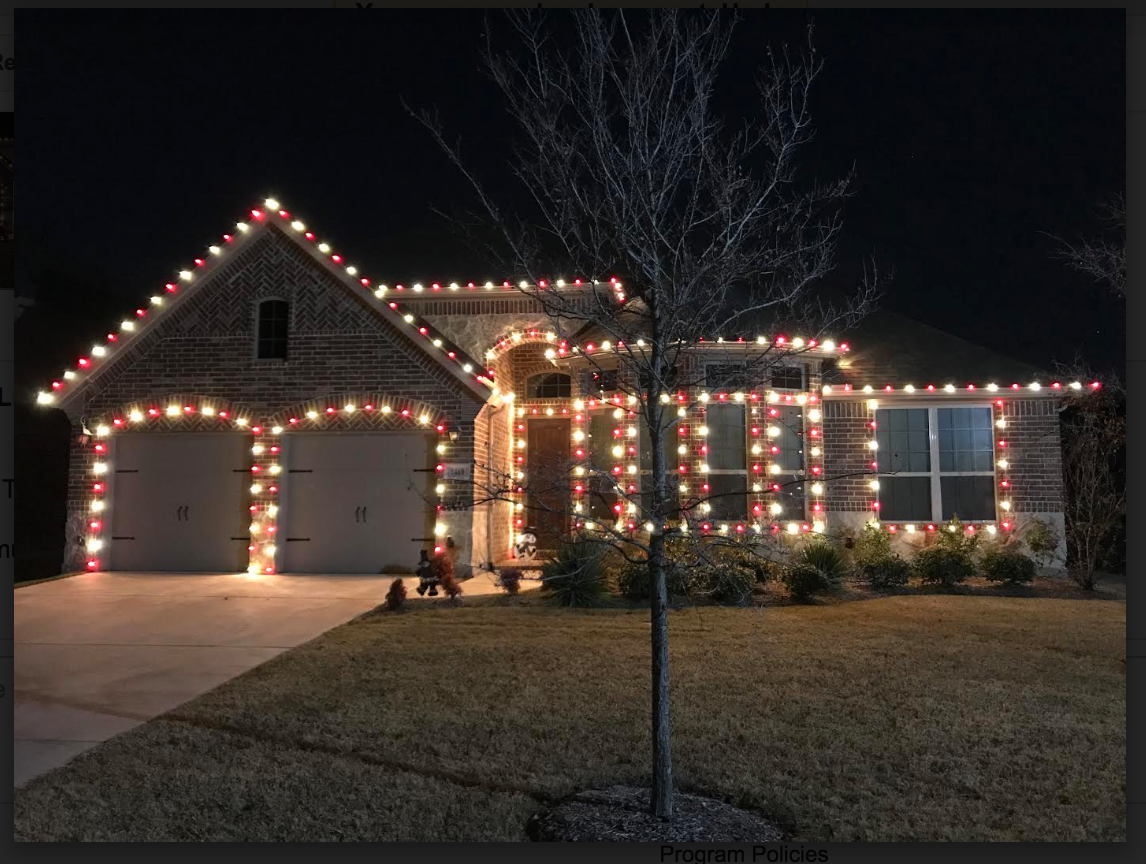 Installation
After accepting our estimate, our trained and experienced team members will supply and install the lights. We use professional grade lights and custom-cut them to your roofline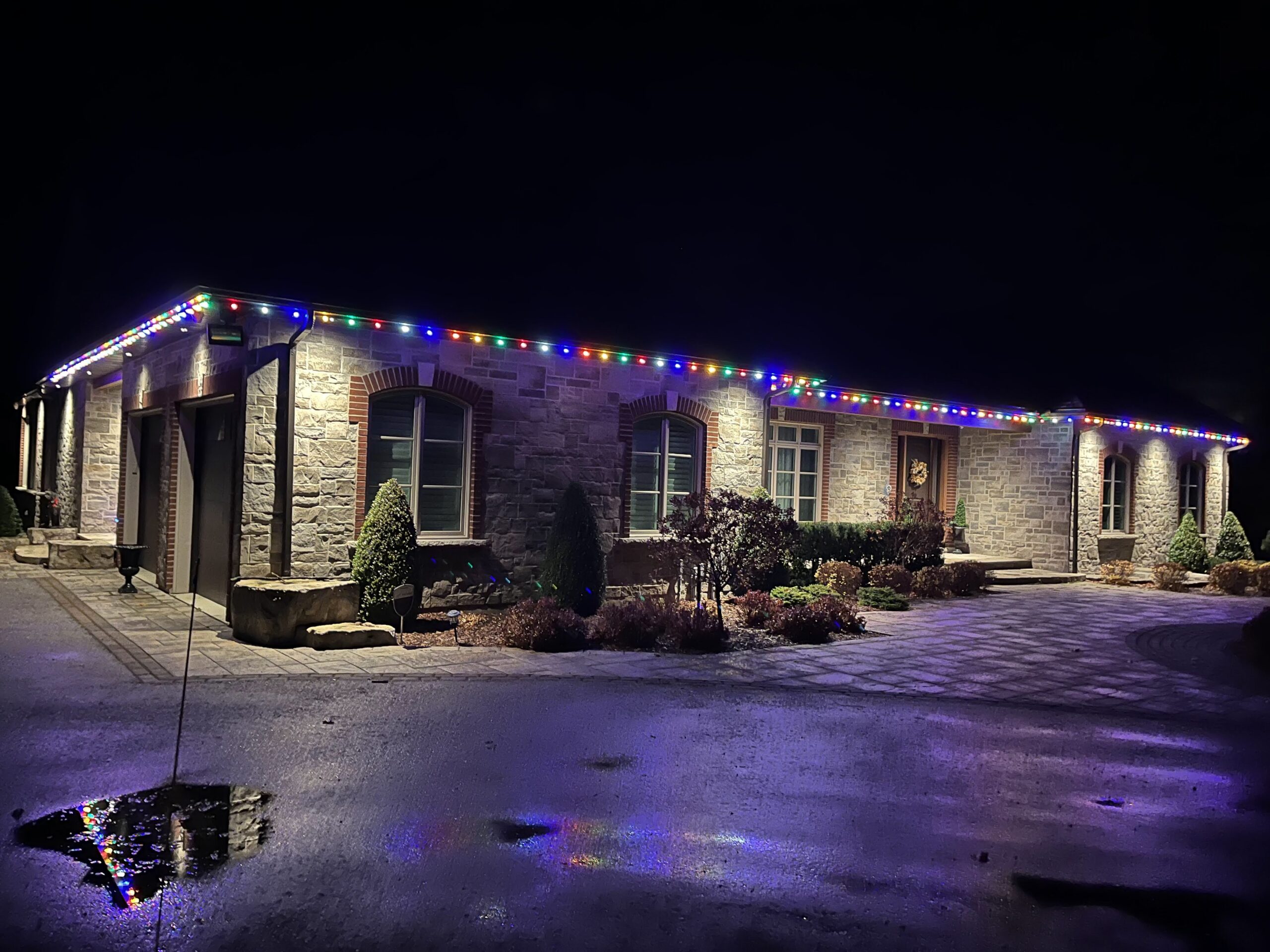 Maintenance
We're not just installers – we're caretakers too. Throughout the holiday season, we'll monitor and maintain your holiday lights. Any issues, such as a burned-out bulb or a loose string, are promptly addressed, ensuring your display remains as stunning as on day one.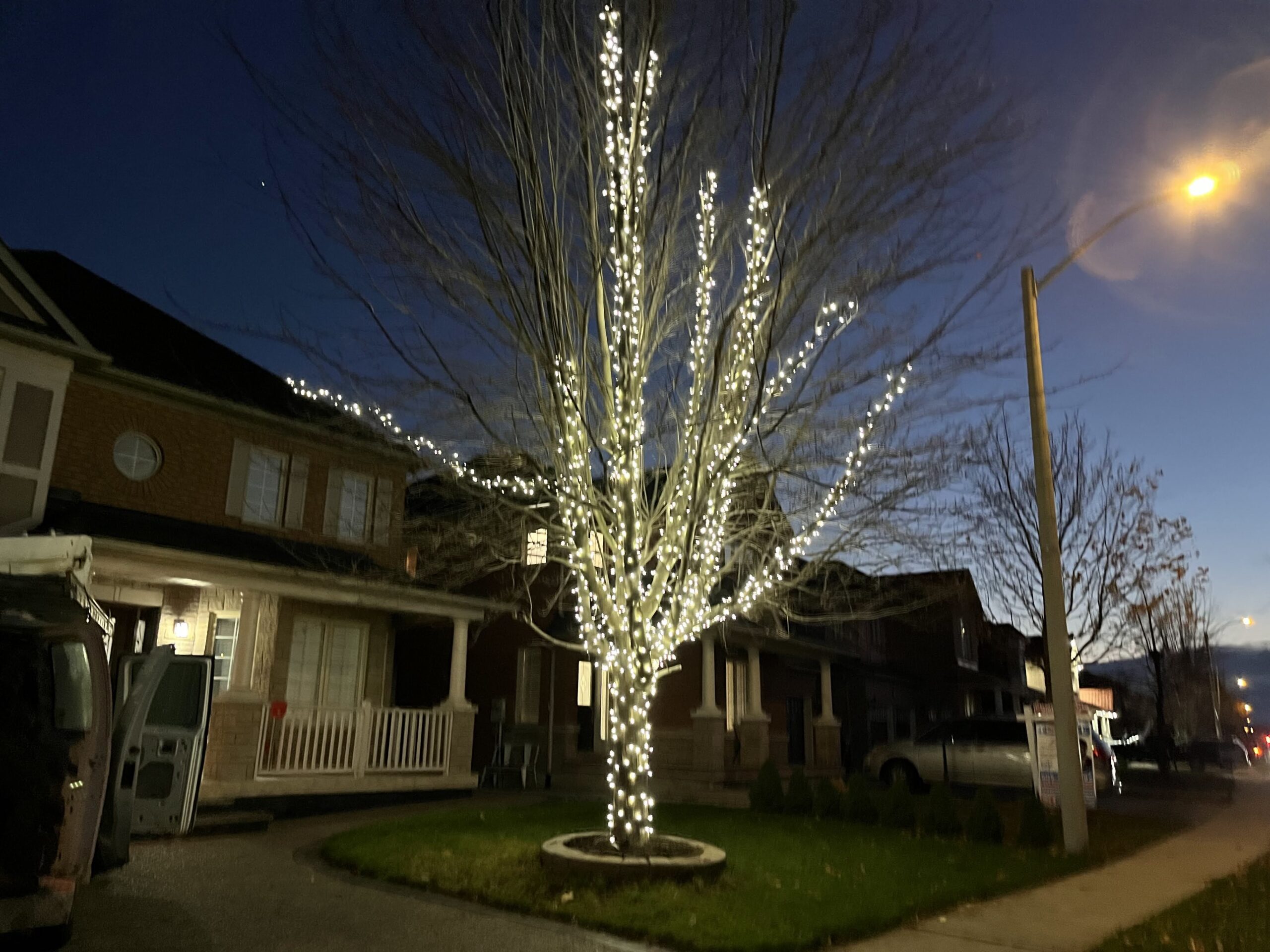 Take-Down and Storage
When the season ends, we carefully take down the holiday lights to ensure no damage to your property. We also offer secure, convenient storage solutions for your lights until the next holiday season, making the process stress-free from start to finish.
What Our Customers Think About Us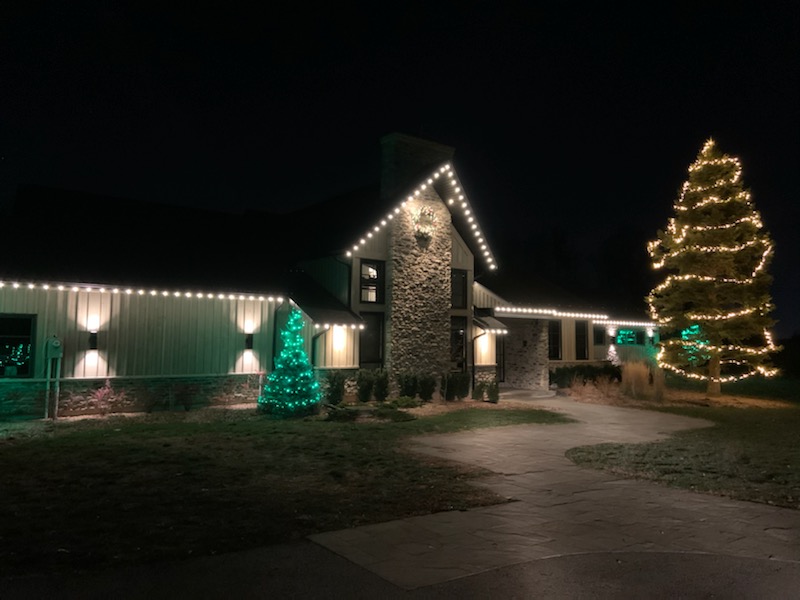 John M. - St Thomas ONTario
Absolutely delighted with the service provided by 'We Install Christmas Lights'. They took the hassle out of our holiday preparations by providing a professional and timely Christmas light installation and takedown service. Kyle and his team's attention to detail was impressive, creating a magical and festive ambiance for our home. We highly recommend their services for anyone looking to brighten their holiday season.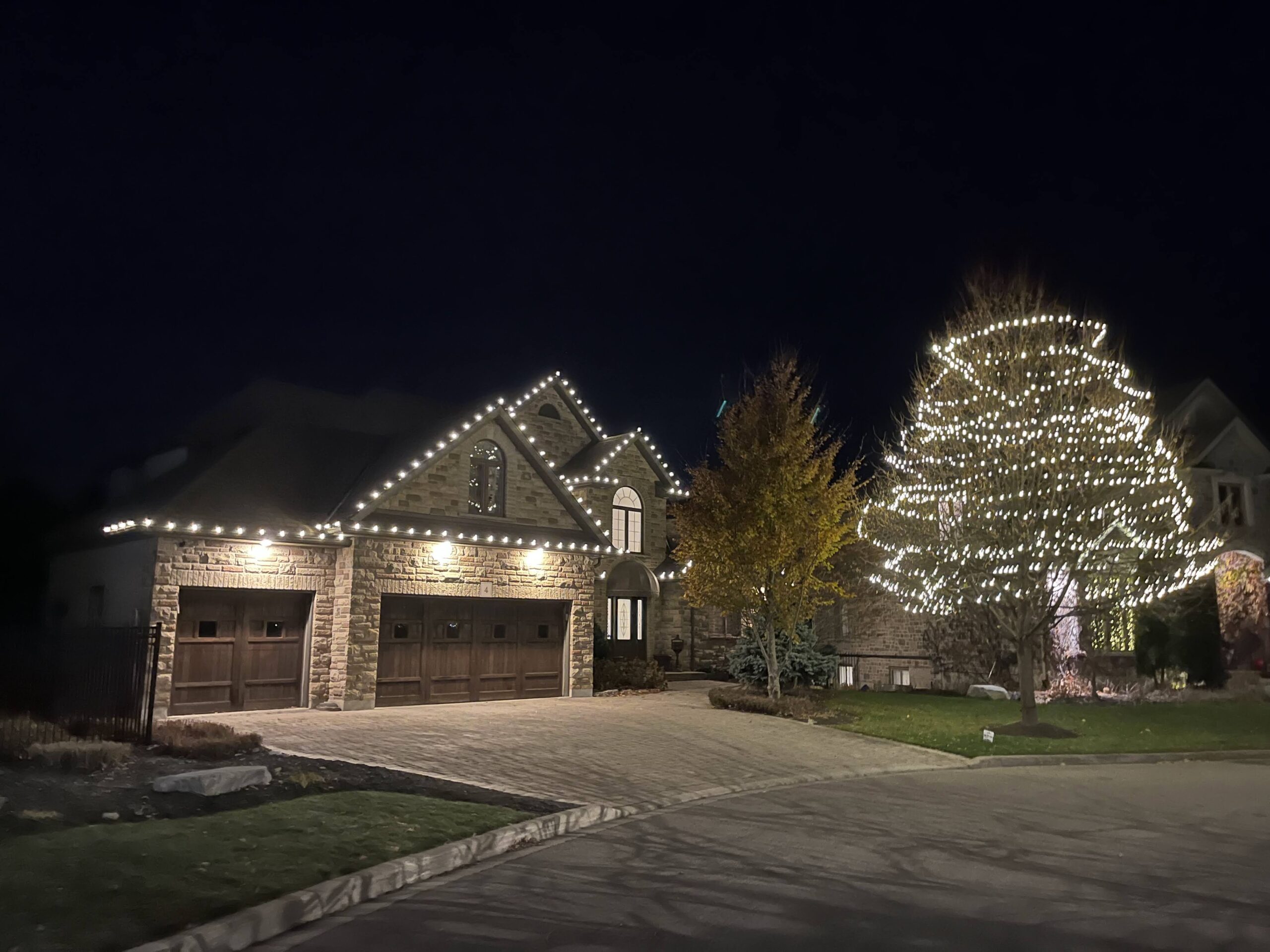 Jonathan and Diane - London Ontario
Matt and Kyle from 'We Install Christmas Lights' provided an exceptional light installation service in London, Ontario. They transformed our home into a winter wonderland with their expert touch. The team's efficiency in both installation and takedown was commendable. Working with them was an absolute pleasure, and we recommend their services to anyone looking to illuminate their holidays in London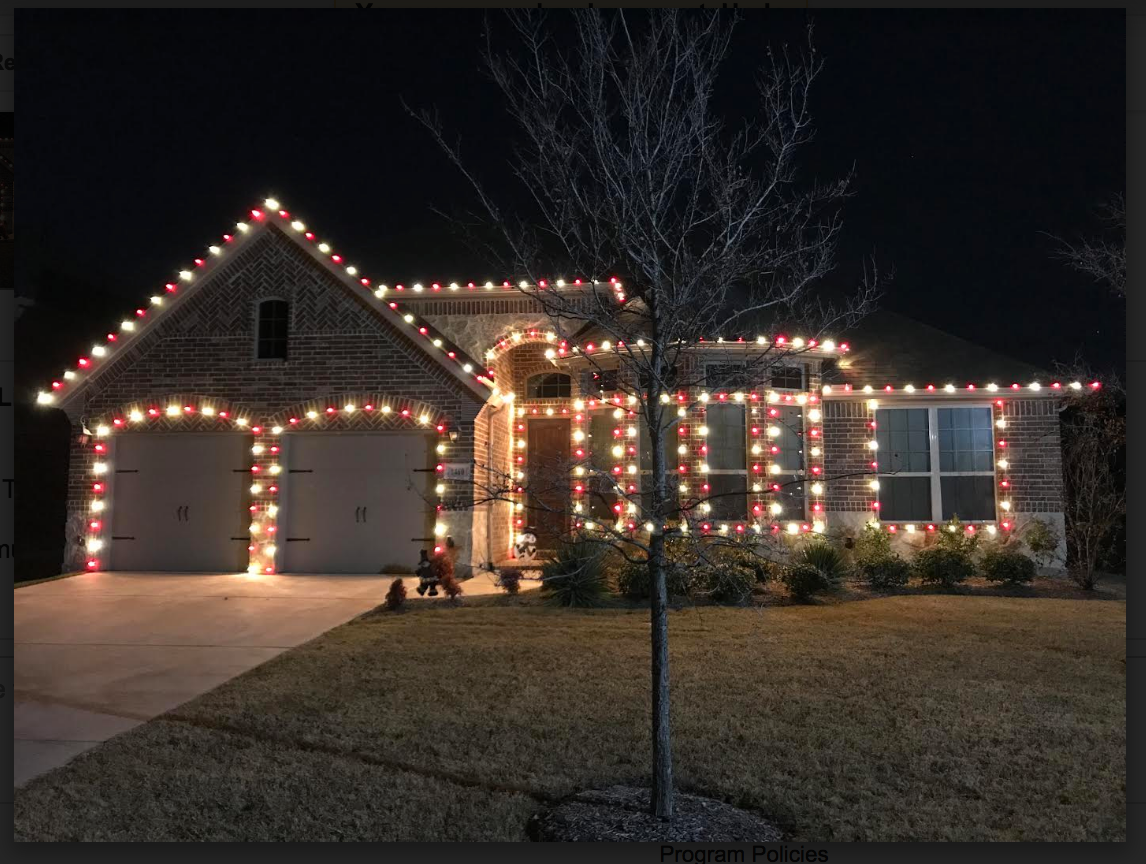 Mike and Beth - Woodstock Ontario
I had the pleasure of working with Kyle and Matt for my holiday light installation this season. Their professionalism and expertise were evident in every step of the process. Not only did they efficiently handle the installation and takedown, but the quality of the lights used was truly top-notch. The brightness and durability stood out in our harsh winter weather, adding a magical touch to our home. Anyone seeking a high-quality, hassle-free holiday light experience should consider Kyle and Matt's superb service.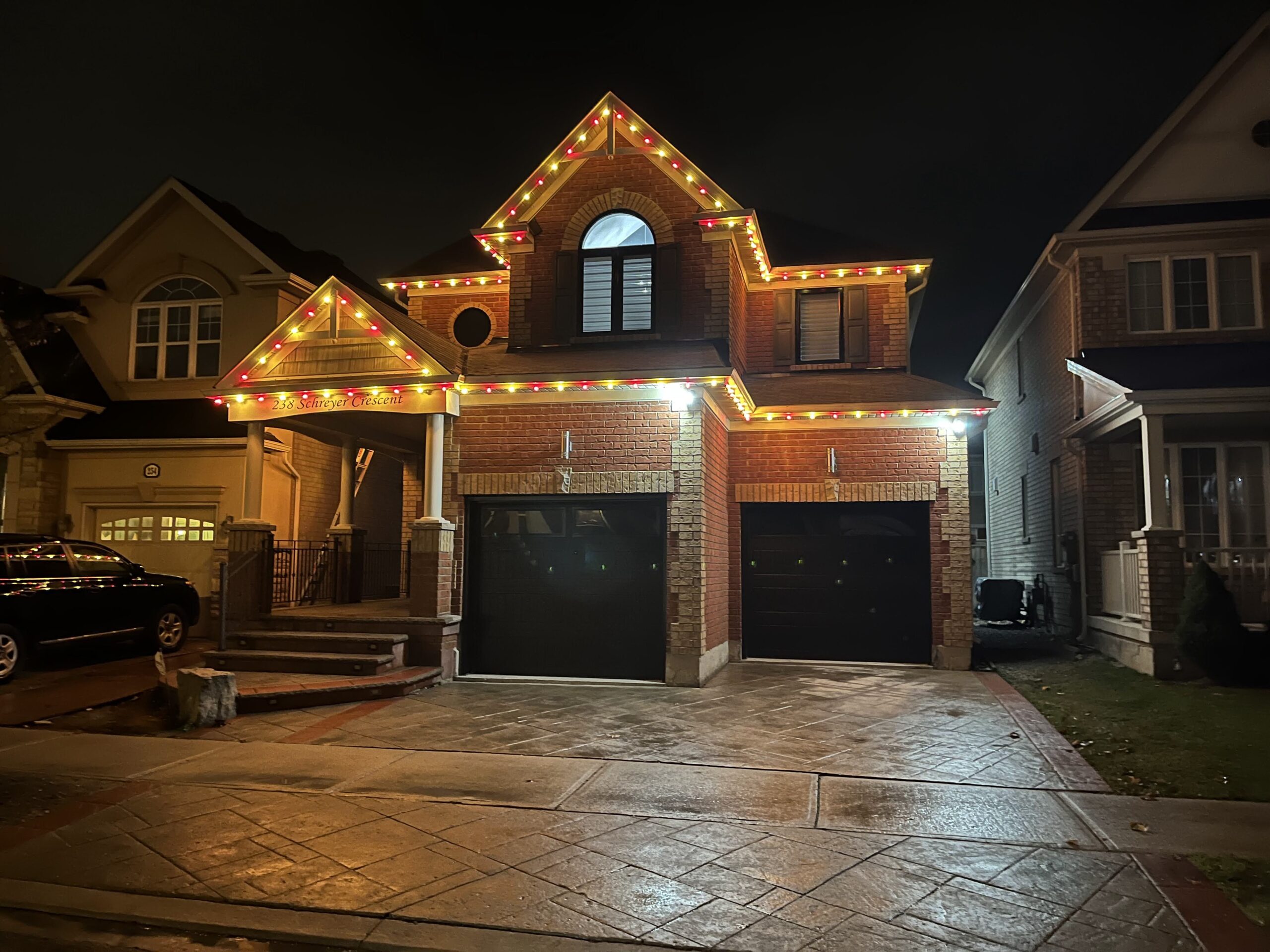 Philipe Cartier - Ingersoll Ontario
My experience with Kyle and Matt for my Christmas light installation was truly impressive. From the moment I received a very reasonable quote, the entire process was smooth and swift. Their turnaround time from quote to installation was incredibly quick, without compromising on the quality of their work. The lights installed were of excellent quality, and the overall aesthetics were fantastic. This level of efficiency and professionalism is rare and greatly appreciated during the busy holiday season.
Simple and Easy Holiday Lighting
From Lighting Designs to Storage, We Make The Holiday Season Lighting A Click
DESIGN
Our merry team of Christmas decorators will guide you through the following stages:
Initial Consultation
Creative Designing
Final Approval
DÉCOR
We will provide all the essential elements to make your season bright, including:
Festive Lights
Holiday Decorations
Christmas Installation Equipment
INSTALLATION
When we arrive, the spirit of Christmas begins to materialize! Our team is:
Highly Skilled
Safety-conscious
Utterly Professional
MAINTENANCE
We are extremely confident that your display will be functioning perfectly. We're available to assist with:
Any Inquiries
Ongoing Support
Necessary Repairs
REMOVAL
The service includes the removal process, featuring:
A pre-determined removal date
Prompt and efficient dismantling
Tissues for any sentimental farewells
Storage
Every element is meticulously:
Stored away
Set to rest
Readied for the coming year's festivities!
10 Reasons People Choose We Install Christmas LIghts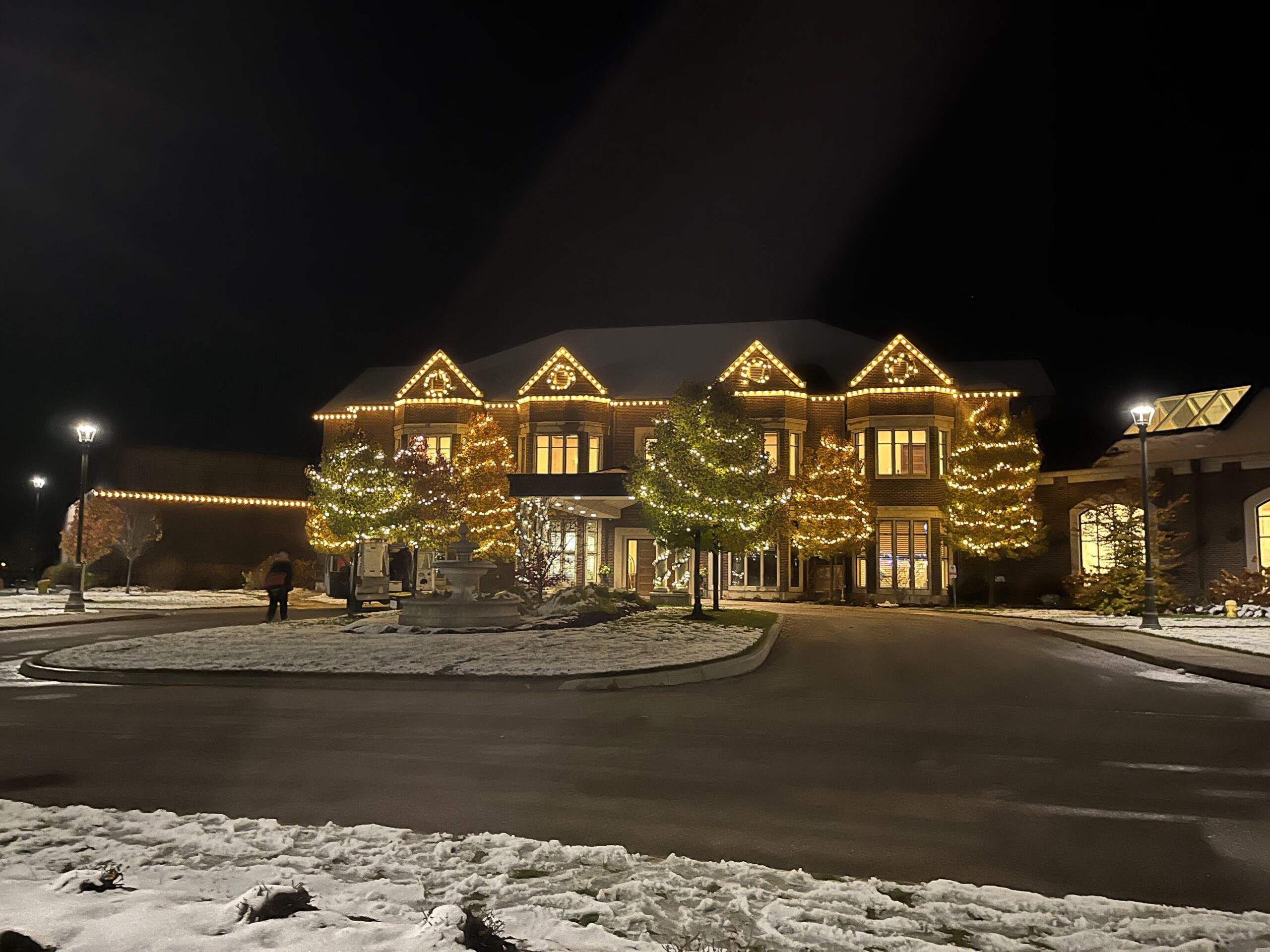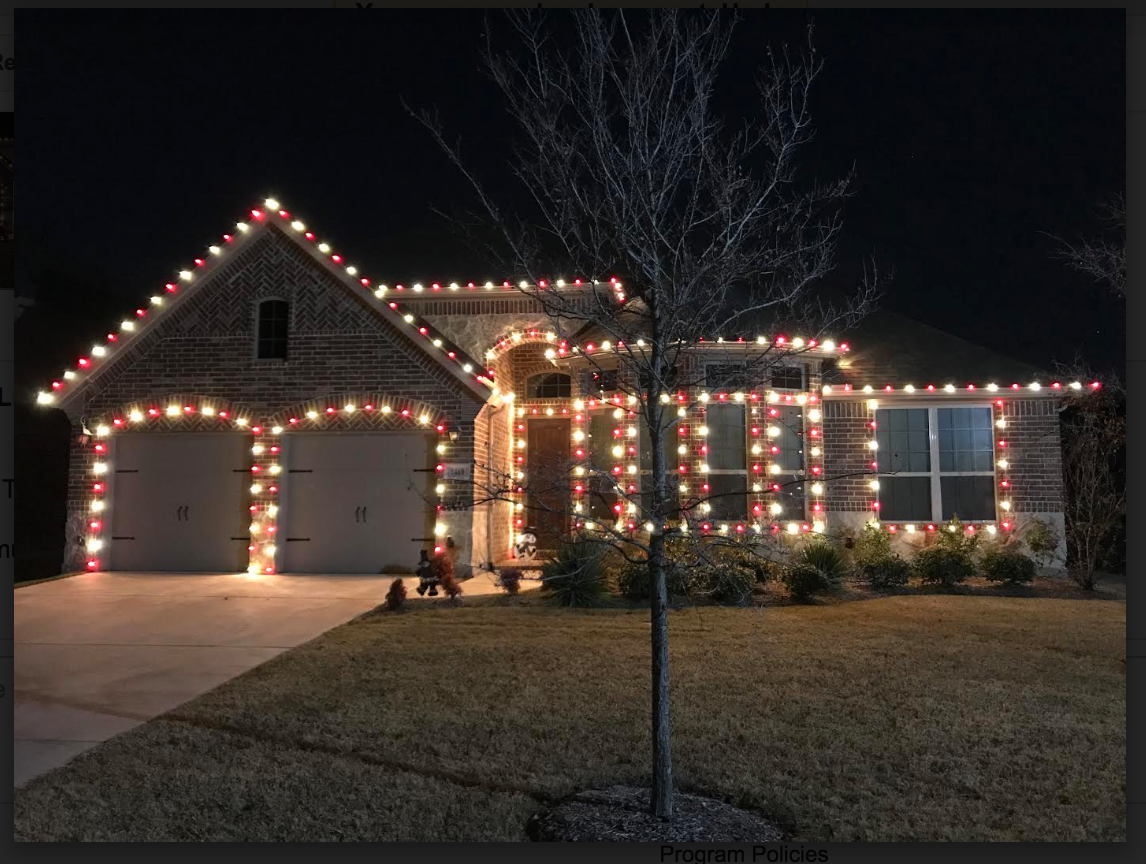 Professional Quality: By choosing We Install Christmas Lights, you're getting professional quality service. The team is trained and experienced in installing holiday lights, ensuring an attractive and reliable display.
Time-Saving: The holiday season can be quite hectic. By choosing a professional service, you save precious time which can be used to attend to other important tasks or just enjoy the holiday season with your loved ones.
Safety: Installing holiday lights can involve climbing ladders or working on roofs, which can be dangerous. We Install Christmas Lights professionals have the necessary training and equipment to complete the job safely.
Custom Designs: We Install Christmas Lights can create a unique lighting design that matches your taste and the architecture of your home. Their expertise in lighting design ensures that your home stands out in your neighborhood.
Quality Lights: They use high-quality LED lights that are energy efficient, durable, and vibrant, providing you with the best lighting display possible.
Full Service: We Install Christmas Lights not only installs your holiday lights, but they also maintain them throughout the season. If a bulb goes out or a string comes loose, they'll fix it at no additional cost.
Take-Down and Storage: Once the holiday season is over, they will take down your Christmas lights and store them safely, which is another task you won't need to worry about.
Flexible Scheduling: They offer flexible scheduling options to suit your convenience. They can install your holiday lights when it works best for you.
Eco-Friendly Options: They offer a range of environmentally friendly lighting options that can help reduce your carbon footprint while still creating a stunning display.
Hassle-Free Experience: Above all, using We Install Christmas Lights offers a completely hassle-free experience. They handle everything from design to installation to maintenance to take-down, leaving you free to enjoy the holiday season with no added stress.
Our Christmas Lighting Services
Our all inclusive packages take care of: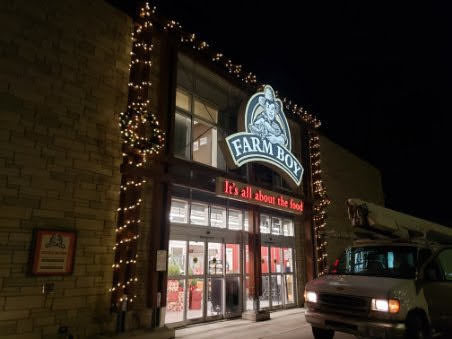 COMMERCIAL CHRISTMAS LIGHT INSTALLATION
The holiday season is an excellent opportunity to spread joy among your customers and gain a bit of well-deserved spotlight for your business!
A tasteful holiday lighting at your business premises is certain to bring cheer to your customers during this festive time! Discover more on how we can light up your business on our website.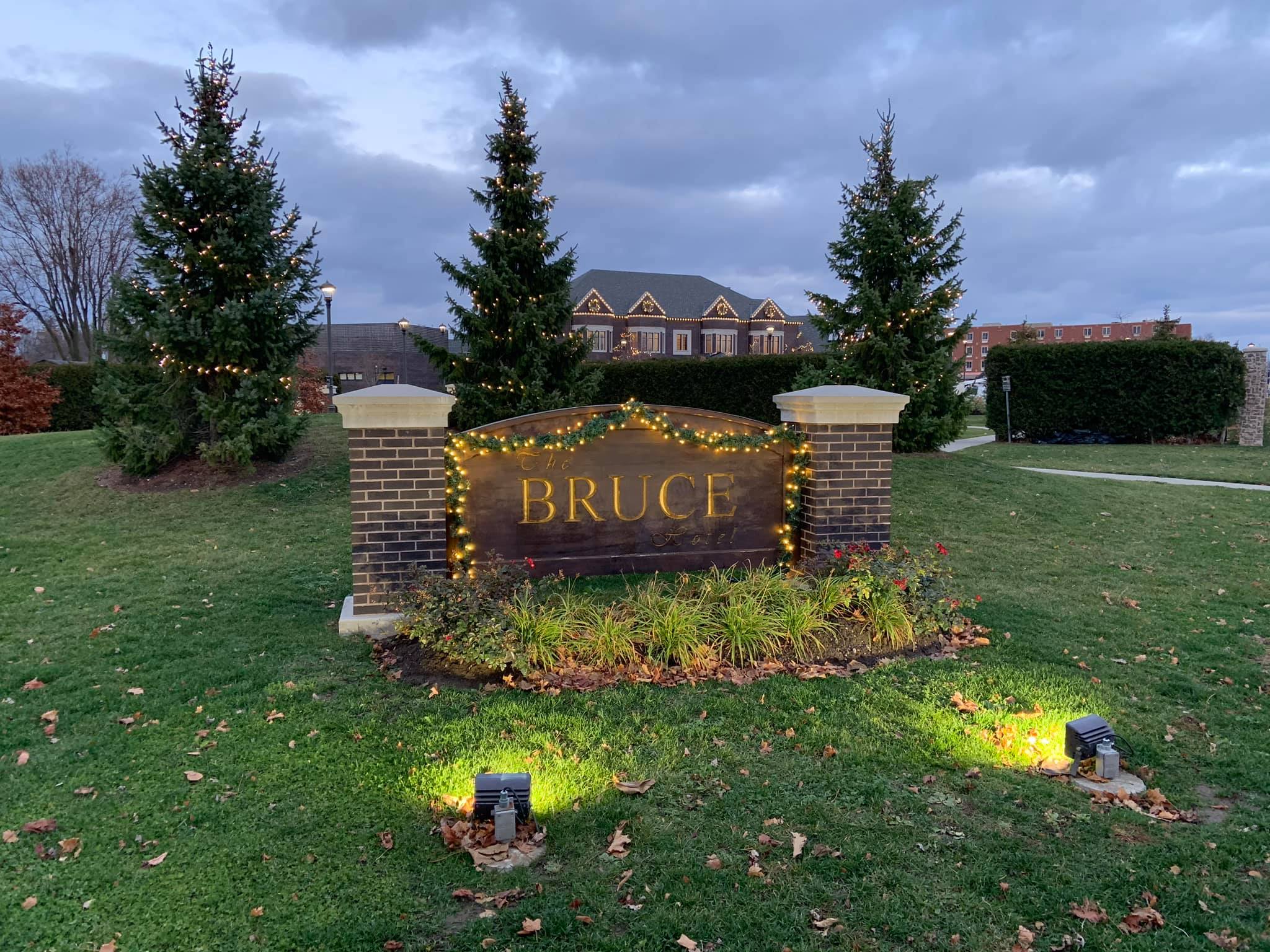 Commercial Christmas decorators
The festive season offers an ideal chance to delight your patrons and earn some much-needed recognition for your business!
Our team at We Install Christmas Lights has been honored with numerous awards for our holiday decorating services, proudly serving hundreds of satisfied customers.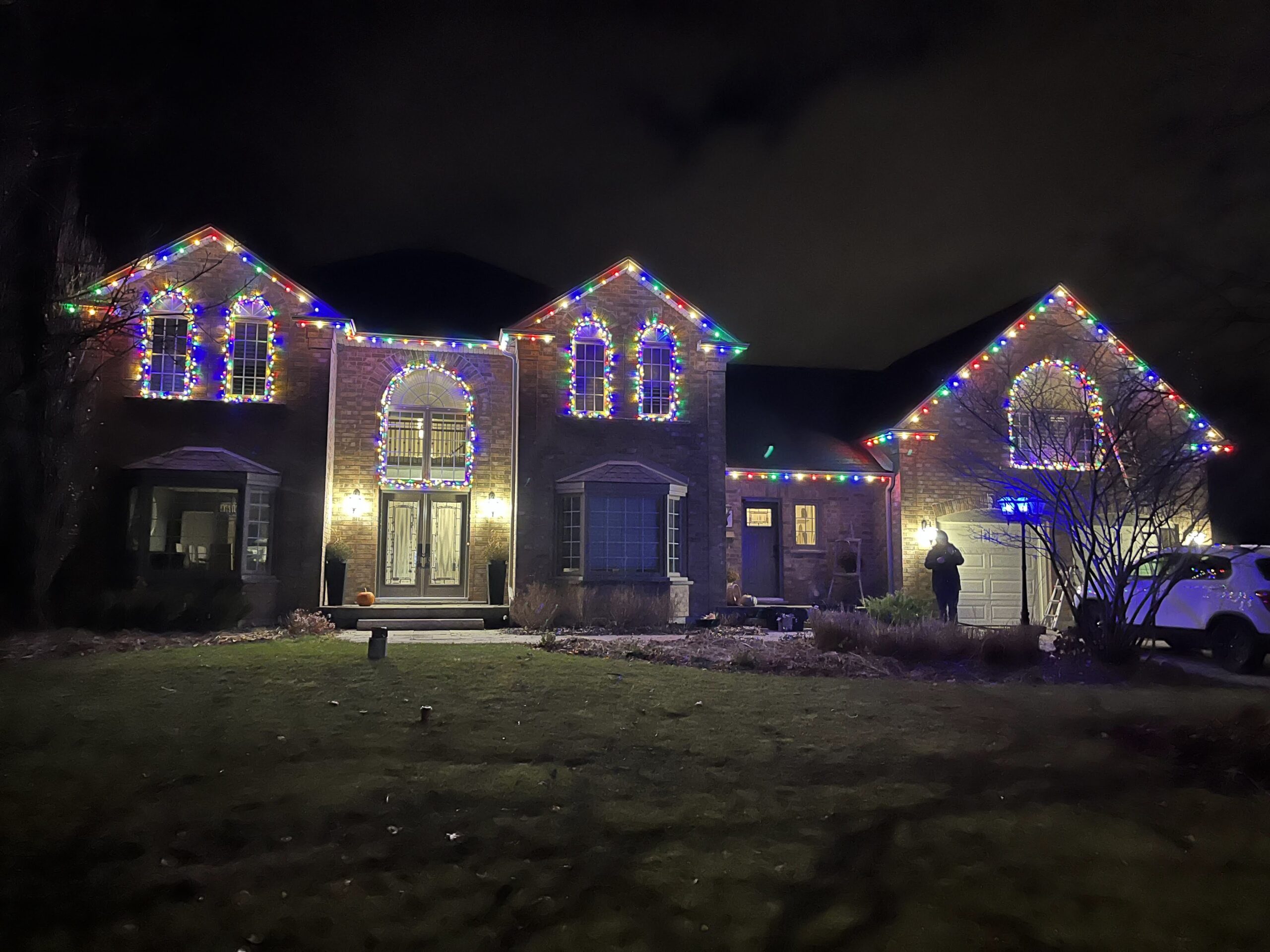 Residential Christmas decorators
The festive season is an ideal occasion to give your home a delightful revamp.
We're confident that your ideal Christmas involves cherished ones, festive films, scrumptious food, and stunning Christmas decor so breathtaking that they make the toes of your elf slippers curl in awe!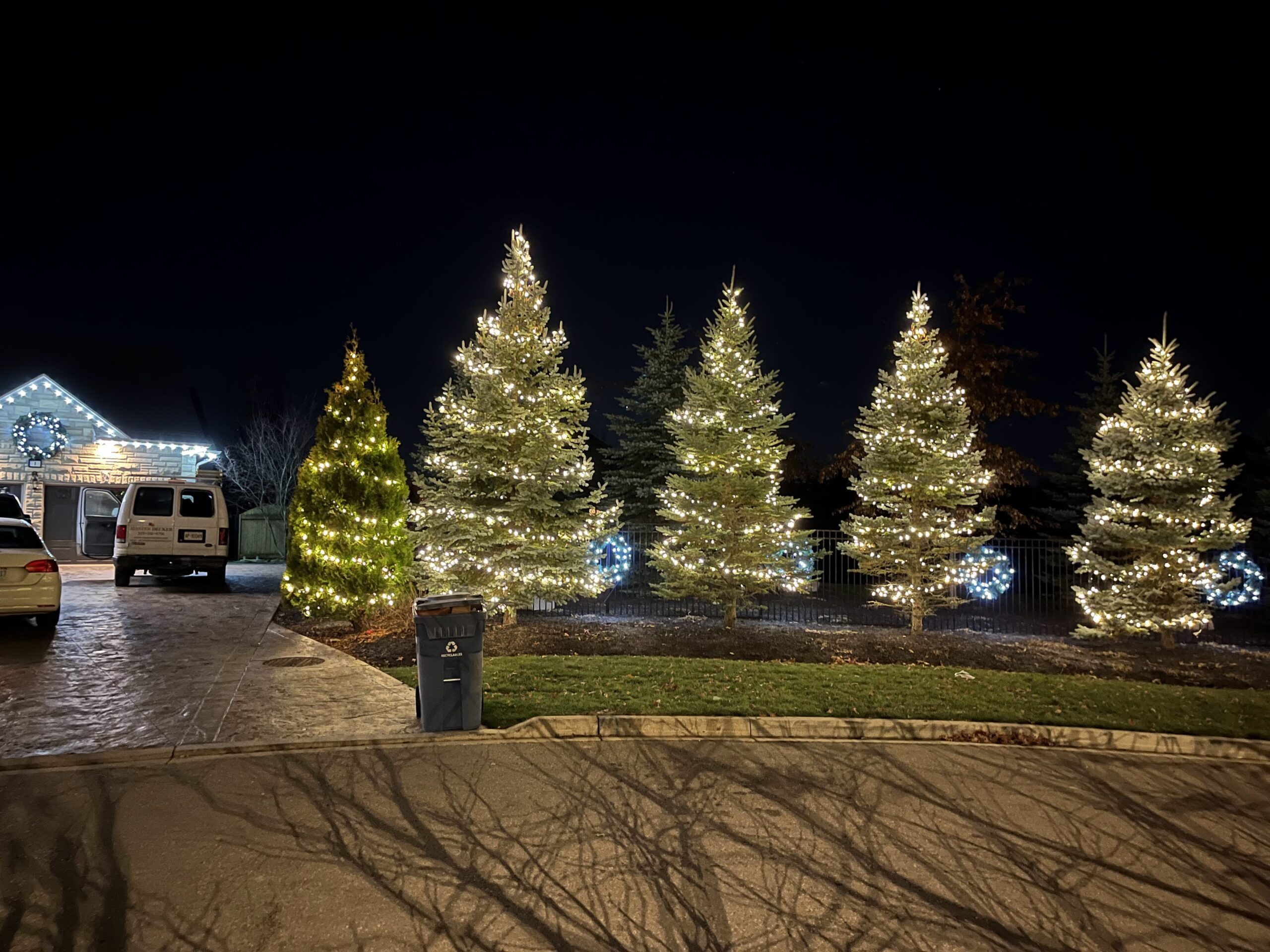 Residential CHRISTMAS LIGHTING
It can be quite disheartening to observe other homes in your neighborhood radiating with gorgeous light installations, while yours seems to emit a mere twinkle rather than a bright glow.
However, this year can bring about a change. This year, you have the option to reach out to We Install Christmas Lights, your one-stop solution for rescuing your festive season from the gloom!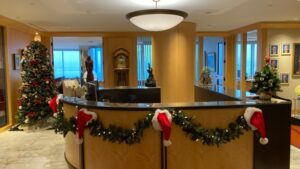 Commercial Christmas decorator for banks
As a banking institution, your bond with clients is often more enduring and personal than that of many other businesses. You might serve loyal customers throughout their entire lives. Therefore, why not delight them with a splendid Christmas spectacle this festive season?
Commercial Christmas decorator for malls
It's no secret that the Christmas season holds paramount importance for retail outlets and shopping centers. Therefore, transforming your mall into a winter wonderland can enhance the shopping experience, uplifting the spirits of your patrons and thereby encouraging them to spend.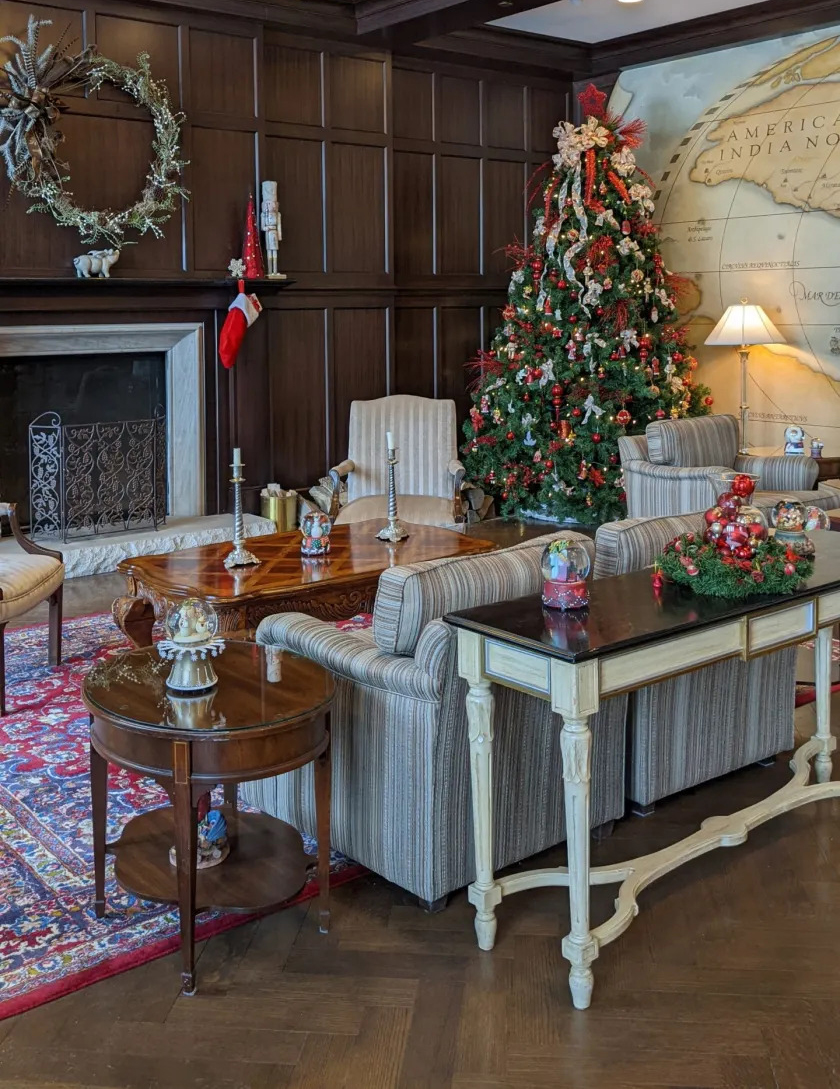 Commercial Christmas decorators for casinos
Your casino is a hub of fortune, isn't it? You can ensure all your guests feel fortunate during the upcoming festive season: treat them to the complete holiday experience with We Install Christmas Lights! Your patrons will undoubtedly appreciate the warm holiday ambiance, enticing them to revisit your establishment time after time.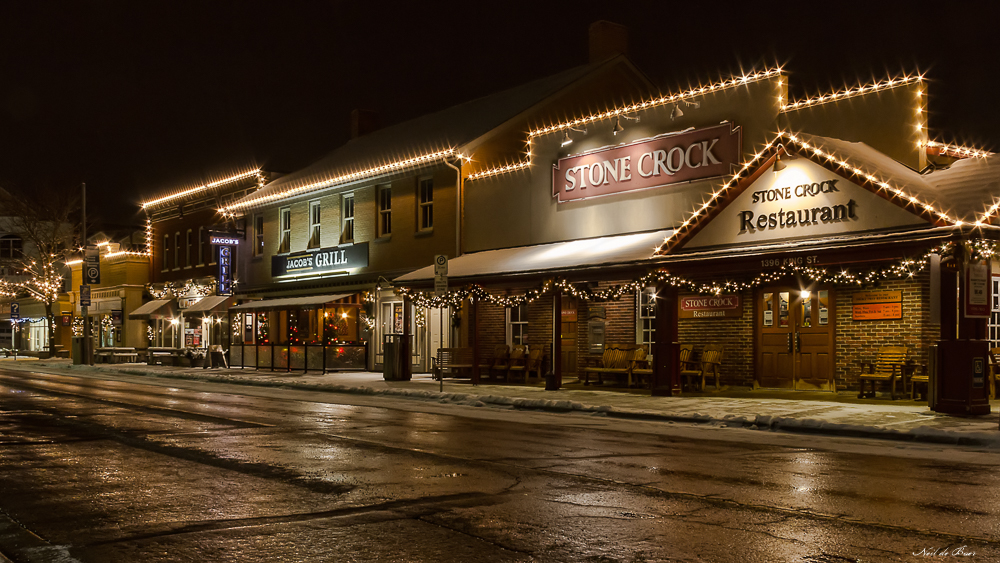 Commercial Christmas decorators for restaurants
Undoubtedly, your restaurant will be the venue for numerous cherished Christmas moments this year. From office parties and family reunions to romantic dinners, your restaurant is the setting for all the joyous events during the holiday season!
We understand your desire to make your dining establishment distinguishable from the rest. So, for a dazzling and enchanting winter decoration, consider We Install Christmas Lights as your prime choice!
Christmas Light Installation FAQs
Q: Is there a cost for storing our decorations for next year?
A: Yes, we offer a convenient storage service starting at $100 to ensure your holiday decorations are safely stored and ready for use year after year. This ensures you'll have beautifully decorated homes for the holidays without the hassle of storing them yourself.
Q: Will we need to hire an electrician?
A: In most cases, hiring an electrician is not necessary for our home decoration packages. Our experienced team will handle the electrical aspects of the installation. For more elaborate setups, additional power sources may be required, and we can guide you through the process.
Q: Are the lights and decorations you provide different from what I can buy locally?
A: Absolutely! All our Christmas lights and decorations are specifically manufactured to our high standards. Our lights feature longer-life bulbs, and our greenery is lush and fuller. We use CSA and UL-rated outdoor extension cords and employ property-friendly installation accessories. We stand behind the exceptional quality of all our Christmas lights and home decorations.
Q: Can you install and store Christmas decorations that I have already purchased?
A: Unfortunately, we can only provide warranty and guarantee workmanship on lights and decorations that we supply. We are unable to install or store decorations that are not part of our inventory.
Q: How much does it cost to have our Christmas lights installed and taken down?
A: Since every home is unique, and each client has their own preferences, we offer customized solutions to fit every budget. Pricing for our GTA home decoration projects is tailored to the specific property and your desired level of decoration.
Q: How many homes have you decorated over the years, and what areas do you service?
A: With our years of experience, we have adorned hundreds of homes in and around the Greater Toronto Area with colorful and festive decorations for the holidays. We are proud to serve clients in various neighborhoods within the GTA.
Q: Do we need to be present during the installation?
A: No, you do not need to be home for the installation of our outdoor Christmas decorations. Our highly trained and efficient installation crew can complete the setup while you are away, ensuring a seamless and convenient experience for you.
Q: What other decorations do you offer besides lights?
A: In addition to our stunning lights, we can provide you with lush wreaths, pre-lit garlands, and various sizes of bows. If there are specific decorations you desire, we are more than happy to assist in sourcing them for you.
Q: What type of lights do you use?
A: We use energy-efficient LED lights that emit a brilliant glow. Our selection includes traditional colors such as red, green, yellow, blue, and clear, allowing you to create the festive atmosphere you envision.
Q: Which parts of my home can you decorate with lights?
A: We customize your lighting design specifically to your home. Our skilled team can adorn windows, trees, hedges, bushes, and even the facias and ridges of your roof, transforming your entire property into a winter wonderland.
Q: When do you take down the lights?
A: Our goal is to provide a convenient and unobtrusive experience. We schedule the take-down of lights once our team can safely access rooftops and trees, considering the unpredictable Canadian winter weather. Simply unplug your timer when you decide you no longer want your lights illuminated.
Q: How far in advance should we book your services?
A: Booking your appointment with us as early as possible is recommended since the Christmas decorating season is relatively short. Our schedule tends to fill up quickly, with availability becoming limited as early as mid-November. Contact us soon to secure your preferred time slot.