Residential
CHRISTMAS LIGHTING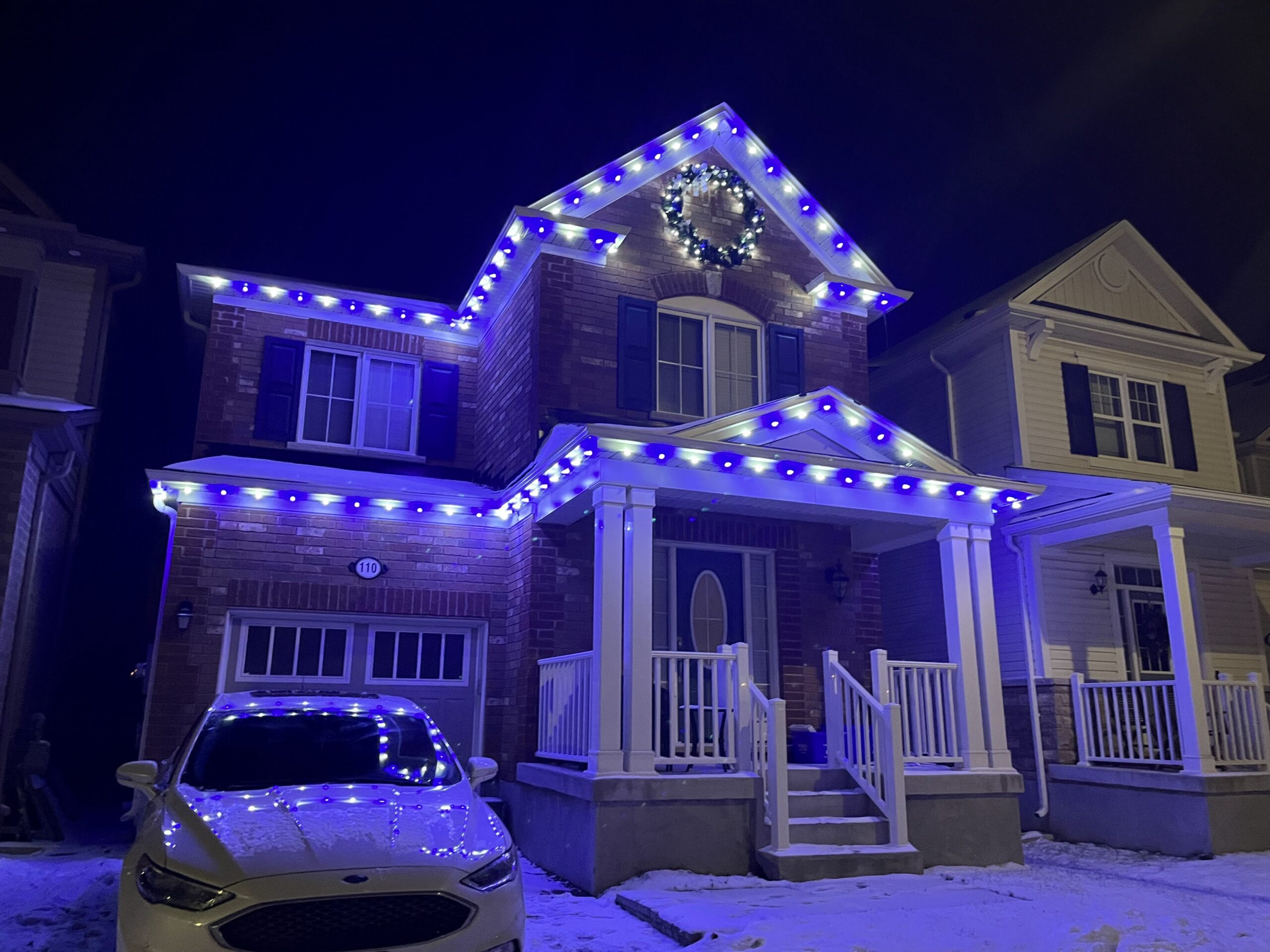 Impress your Family and Your Community
There's always that one house in the neighborhood that stands out during the holiday season, shimmering with spectacular lights and becoming the talk of the town. Why not make it yours this year?
With "We Install Christmas Lights," you have the chance to leave your neighbors in awe and become the beacon of festive spirit. Elevate your home's holiday vibe and turn it into a stunning spectacle, ensuring it's not just another house on the block but the star attraction everyone looks up to and admires.
Get ready for the envious glances and compliments that come with a dazzling light show!
Light Up Your Roofline, Trees, Gardens, and Anything You Can Think Of
Imagine turning your home into a winter wonderland, an enchanting space where every corner gleams with festive spirit.
When you choose "We Install Christmas Lights," you're choosing more than just lights; you're choosing a Christmas experience. From illuminating your walkways with twinkling lights, dressing up your rooflines and windows, to wrapping trees and bushes in a warm, festive glow, and even adorning your porch with captivating light displays – we ensure every inch of your property radiates holiday cheer.
This season, let's create a magical ambiance so captivating, even Santa will do a double-take as he flies over your home!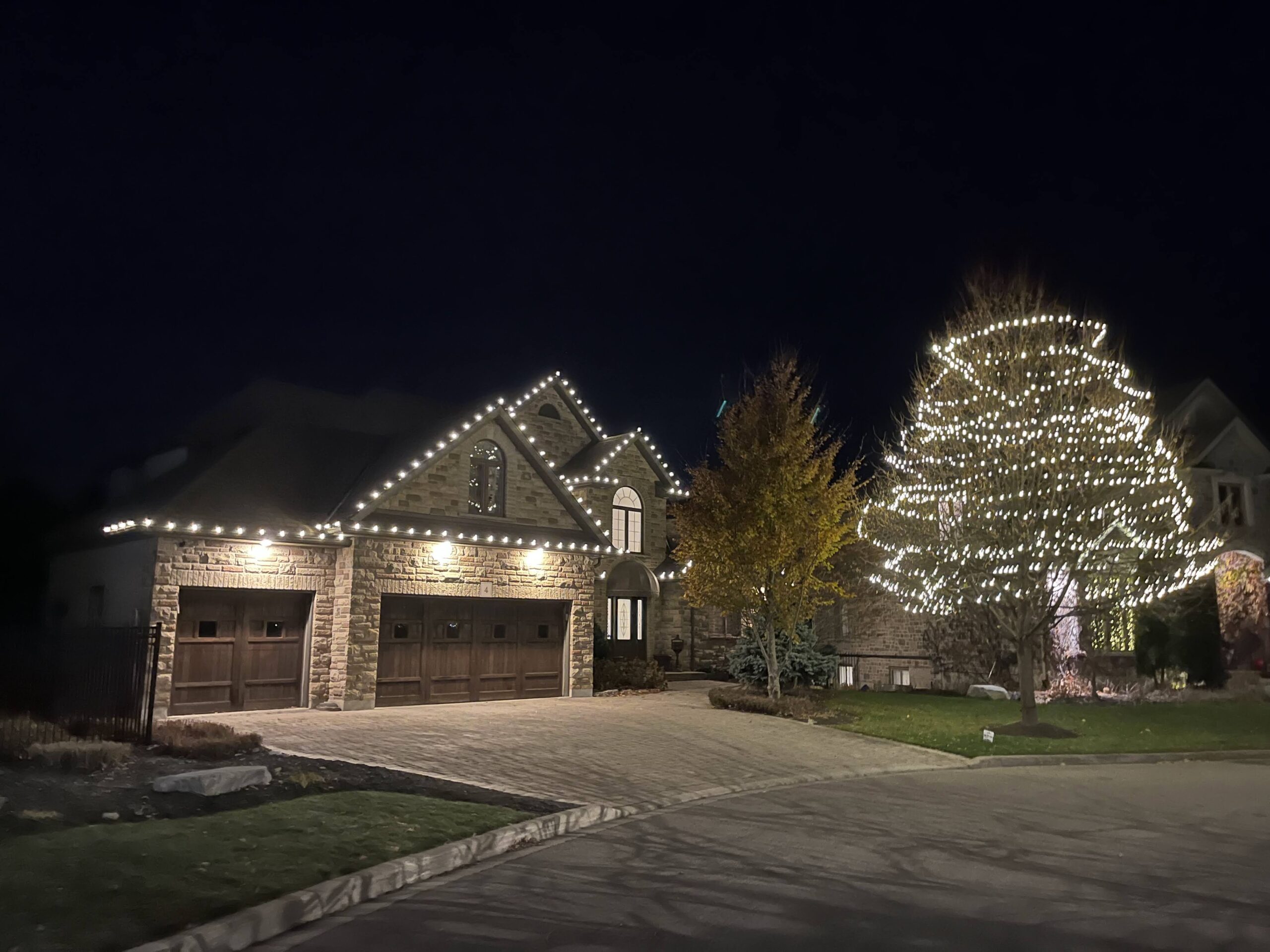 Simple and Easy Holiday Lighting
From Lighting Designs to Storage, We Make The Holiday Season Lighting A Click
DESIGN
Our merry team of Christmas decorators will guide you through the following stages:
Initial Consultation
Creative Designing
Final Approval
DÉCOR
We will provide all the essential elements to make your season bright, including:
Festive Lights
Holiday Decorations
Christmas Installation Equipment
INSTALLATION
When we arrive, the spirit of Christmas begins to materialize! Our team is:
Highly Skilled
Safety-conscious
Utterly Professional
MAINTENANCE
We are extremely confident that your display will be functioning perfectly. We're available to assist with:
Any Inquiries
Ongoing Support
Necessary Repairs
REMOVAL
The service includes the removal process, featuring:
A pre-determined removal date
Prompt and efficient dismantling
Tissues for any sentimental farewells
Storage
Every element is meticulously:
Stored away
Set to rest
Readied for the coming year's festivities!
Light Up Your Home Today!
No need to get your ladder out. Our LIghting Packages will include everything you need this holiday season.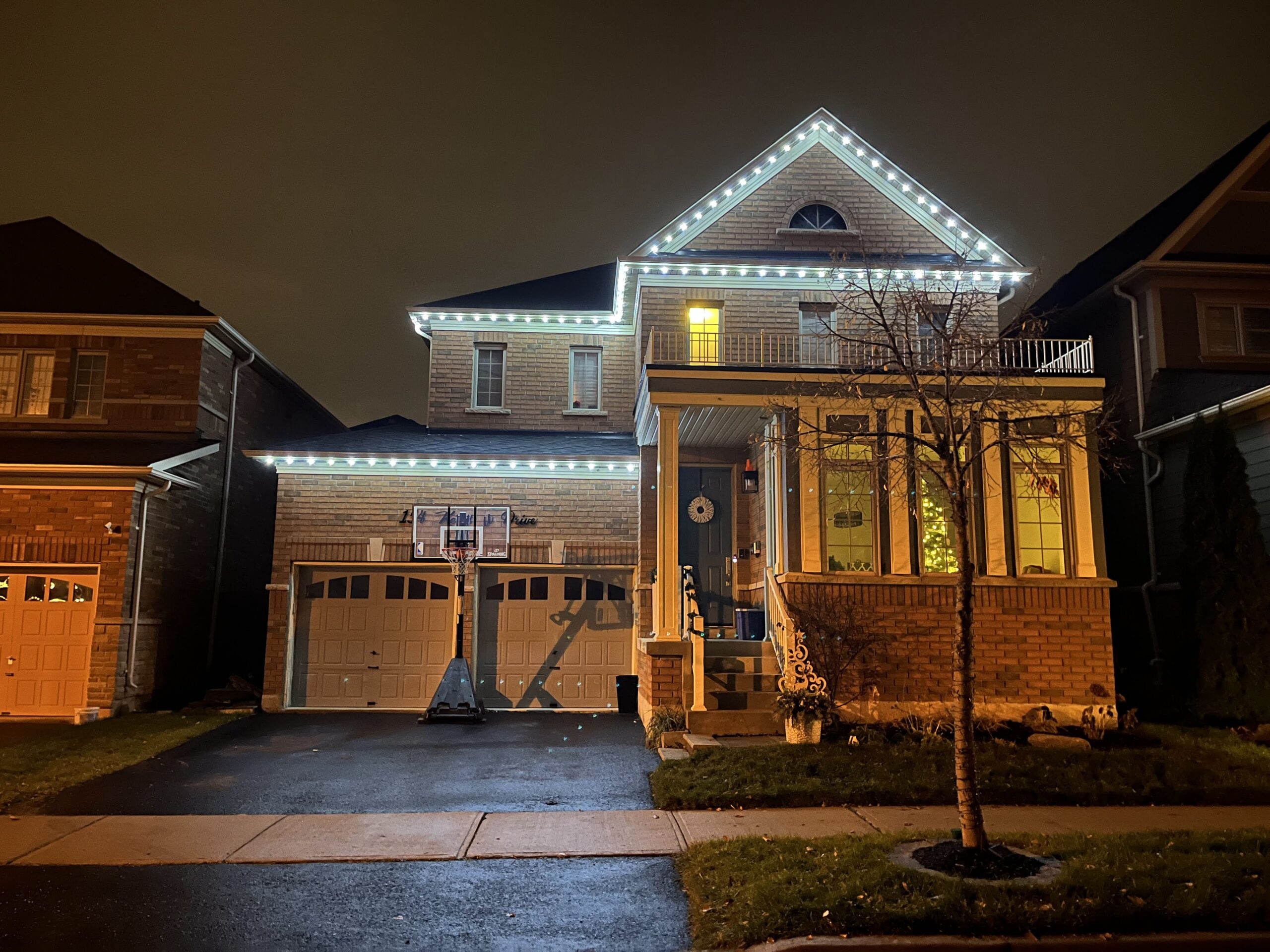 Types Of Lights We Use on Your Home
Mini lights stand out as our most adaptable lighting option. They're perfect for wrapping around trees, shrubs, pillars, and even palm trees, casting a delicate glow over your surroundings. These lights bring dimension to shadowy spaces and consistently win over customers seeking that enchanting holiday touch.
Large Roofline Bulbs (C9)
A timeless choice! Our LED C9 lights, with their cone shape (hence the 'c'), are ideal for capturing the essence of Christmas. These iconic bulbs radiate a classic yuletide vibe. Every bulb is meticulously placed to ensure a neat and traditional appearance. Perfect for highlighting rooflines, pathways, and planters, our high-quality LED C9 lights promise both a genuine and polished holiday atmosphere.
Elevate your property's festive flair by embellishing your rooflines, eaves, fences, and railings with our LED icicle lights. Mimicking real icicles with varying lengths, these warm white lights offer a captivating twist to the traditional holiday aesthetic.
Transform your space into a starry oasis with our luminous spheres in your tree's canopy. Positioning multiple spheres at different levels creates an illusion of 'floating' orbs, adding depth and dimension to darker canopies. Pair our spheres with tree-wrapped mini lights for a truly radiant spectacle.
Complete your festive setup with an inviting wreath. Placing wreaths on doors, mantles, or windows offers a timeless touch to your holiday ensemble. A sleek bow creates an elegant focal point, or you can opt for one of our expertly adorned wreaths for a polished finish.