Residential
Christmas decorators
The holiday season is the perfect time to treat your home to a little makeover.
Residential
Christmas decorators
The holiday season is the ideal time to give your home in South Western Ontario a charming transformation.
We bet your perfect Christmas vision includes quality time with loved ones, watching festive films, indulging in delicious treats, and being surrounded by Christmas decor so mesmerizing, it'll make Santa do a double-take!
South Western Ontario, we're here for you!
Truly, every corner of your home should radiate with Christmas magic, don't you think? Let's light up your residence this festive season!
Simple and Easy Holiday Lighting
From Lighting Designs to Storage, We Make The Holiday Season Lighting A Click
DESIGN
Our merry team of Christmas decorators will guide you through the following stages:
Initial Consultation
Creative Designing
Final Approval
DÉCOR
We will provide all the essential elements to make your season bright, including:
Festive Lights
Holiday Decorations
Christmas Installation Equipment
INSTALLATION
When we arrive, the spirit of Christmas begins to materialize! Our team is:
Highly Skilled
Safety-conscious
Utterly Professional
MAINTENANCE
We are extremely confident that your display will be functioning perfectly. We're available to assist with:
Any Inquiries
Ongoing Support
Necessary Repairs
REMOVAL
The service includes the removal process, featuring:
A pre-determined removal date
Prompt and efficient dismantling
Tissues for any sentimental farewells
Storage
Every element is meticulously:
Stored away
Set to rest
Readied for the coming year's festivities!
Simple, Easy Holiday Decorating
Our complete indoor and outdoor package is unparalleled. We craft CUSTOM DESIGNS using top-tier COMMERCIAL GRADE materials. Every undertaking encompasses MATERIALS, MAINTENANCE, and REMOVAL, ensuring a seamless experience.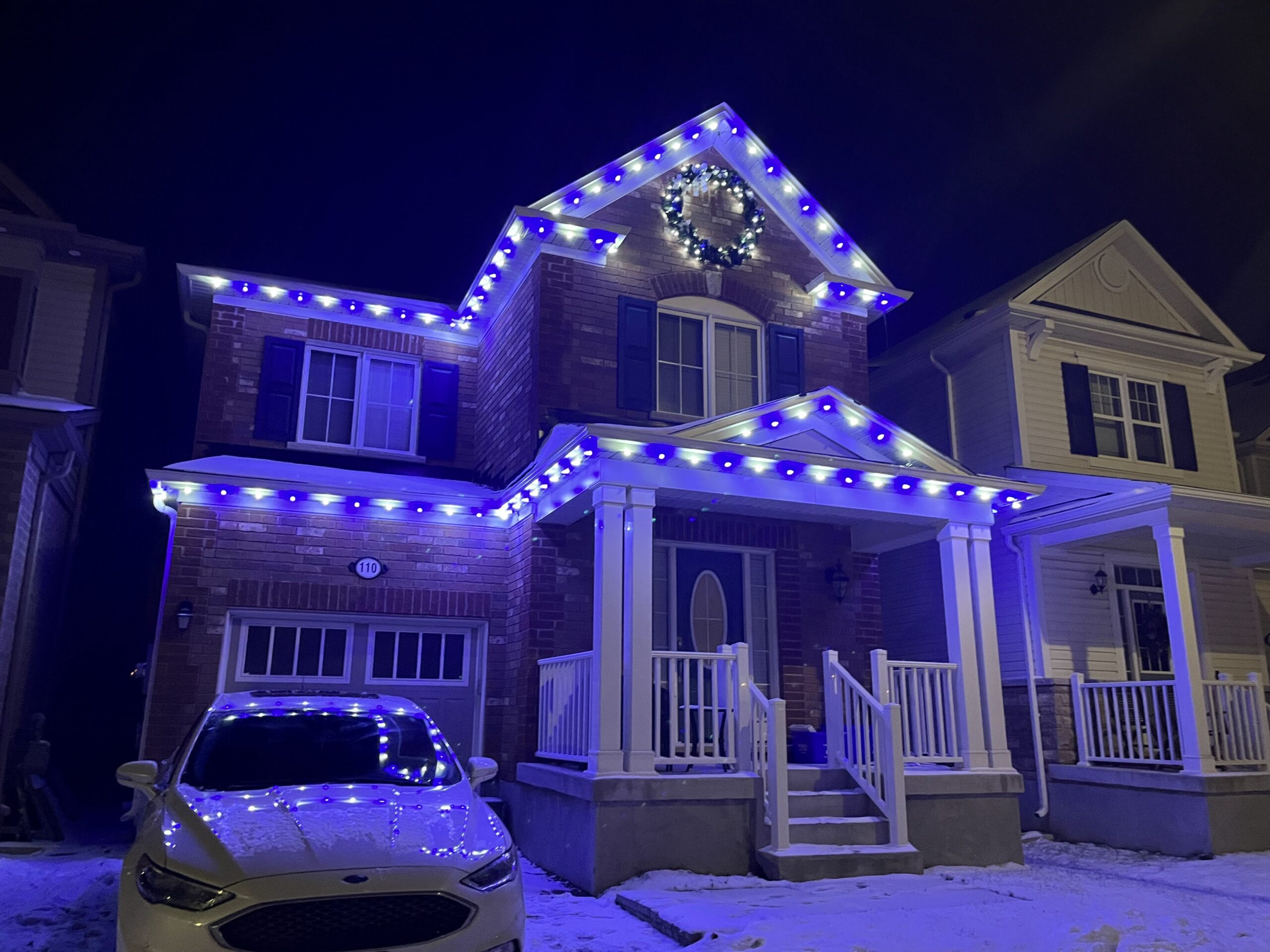 At We Install Christmas Lights, we specialize in all kinds of residential installations. We have the excitement, vision, and expertise to lay out the perfect lighting display to suit your home, family, and budget. Let us illuminate your home with the magic of Christmas!
Make Holiday Decorating Easy
Elevate the holiday spirit with show-stopping lighting around your gables, creating a Santa-stopping display. Welcome guests with a beautifully adorned wreath on your front door. Let twinkling lights adorn bushes and trees, transforming your surroundings into a magical wonderland. And don't forget the centerpiece of Christmas Eve – a dazzling Christmas tree for everyone to gather around and cherish the festive moments!
Easy as a click of a button!
We take pride in being your exclusive choice for stress-free Christmas decorating at your cherished home. Our mission is to alleviate your worries entirely! Here's a glimpse of your journey to Christmas Bliss with us…
Your Home Just Became a Bit More Glitzy!
Whatever your heart desires to adorn your home with this season, We Install Christmas Lights has it all – beautiful and ready for installation.
When it comes to dressing up your outdoor space, our options are as plentiful as the night of Christmas Eve. From Christmas trees and greenery in various sizes, colors, and shapes to lights that bring life to everything they touch, we have it all! Rest assured, our decorations are super safe too – our outdoor lighting is weather-proof, and we'll ensure its secure and safe installation for you.
An indoor Christmas tree adorned with ribbons and other elegant decorations is a perfect addition to your holiday décor. And that's not all! Indoor garlands and wreaths are excellent for brightening up other areas, such as stairways, doors, pillars, and gates. Let's infuse your indoor spaces with the magic of Christmas!