Commercial
Christmas decorator for production sets
HOLIDAY DECORATORS FOR PRODUCTION SETS
Christmas Brothers are very proud to have an extra string to our bow, when it comes to expertise in holiday lighting and décor. We use our decorating expertise to provide high quality Christmas light decorating services for production sets. 
We provide amazing holiday scenery for commercials, talk shows, TV shows, and movies. Christmas Brothers understand that it takes timeliness, professionalism, and flexibility to install holiday lighting in this fast paced world, and we are well versed in operating in the film industry. 
In 2019, we installed Christmas décor to the Conan O'Brien show LIVE on air and in record time, taking just over 21 seconds to get it on the set and in full working order!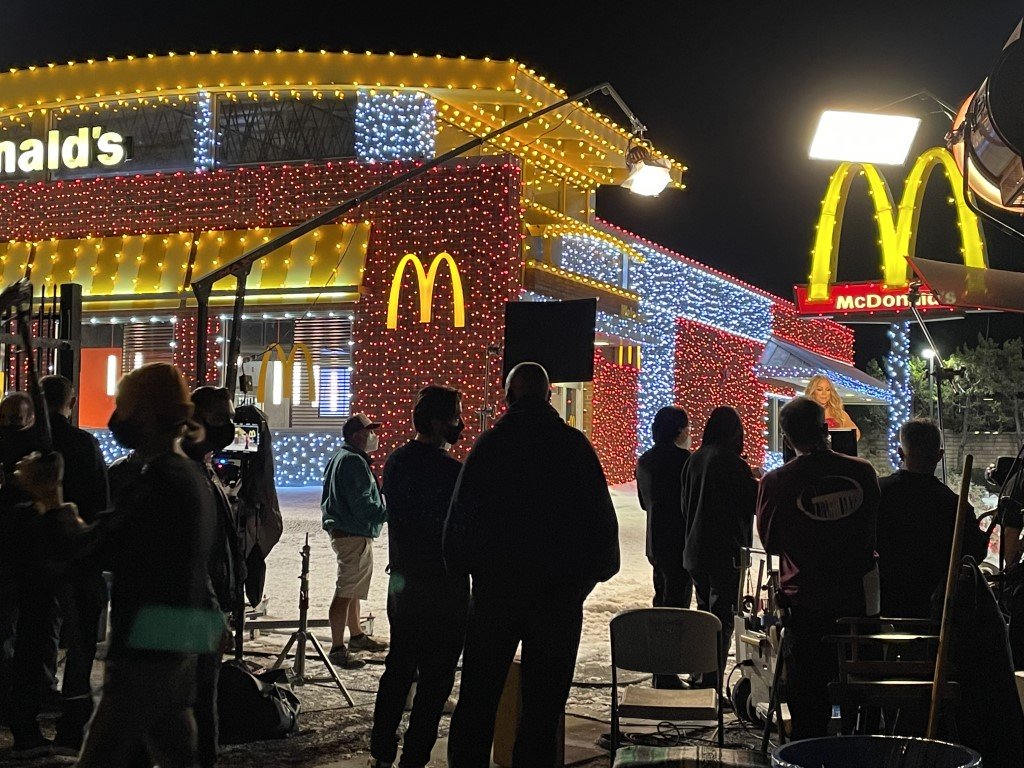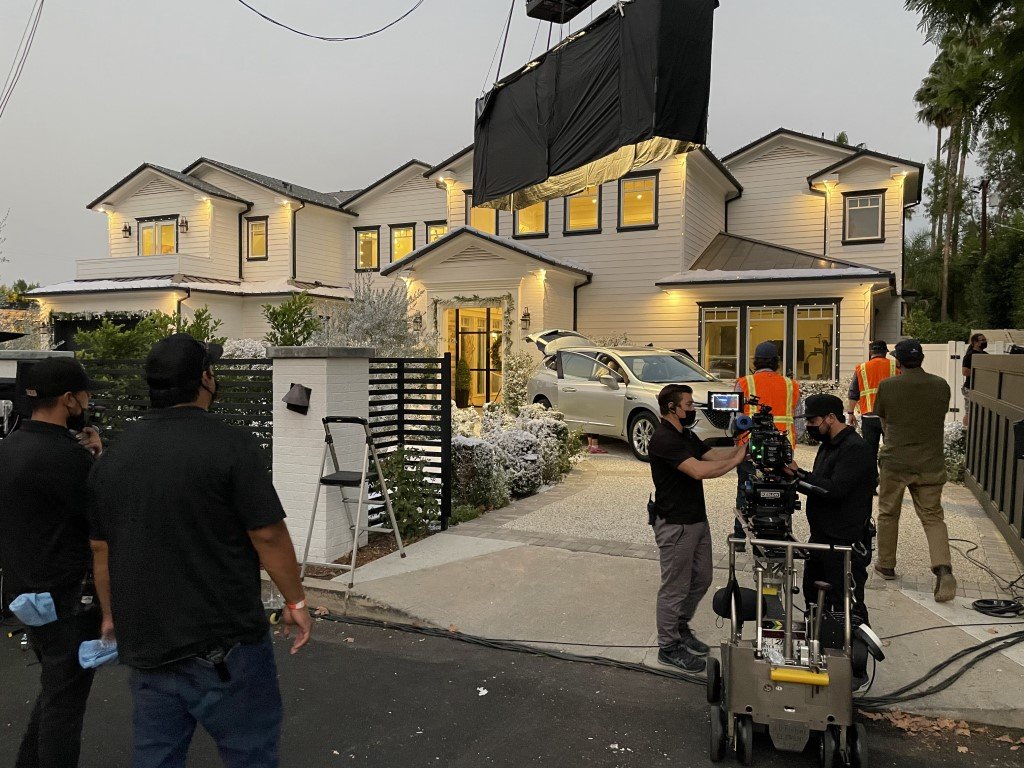 CHRISTMAS LIGHTS, CAMERA, ACTION!
Production sets need to create the same festive ambience we all hope for at home or any other walk of life, only with a little extra 'wow' to make sure they reach the audience super quick and super direct. 
Talk shows for example need to make the most of their smaller sets with lights and decorations anywhere from the host's desk to the backdrop and pillars. We can pack a punch with garlands, uplights, wash lights, and even a Christmas tree complete with decorative gifts. 
TV shows and movie sets may need to recreate a homey, Christmassy scene; we can of course provide that with style and elegance. For outdoor scenery we can provide lights for trees and gardens, such as our glistening mini lights and sphere lights. Wreaths on doors give viewers the feeling of a genuine, wintry welcome. Inside, garlands on mantels, and wrapped around banisters and pillars give soft, woodland contours. And the bonus of coming to Christmas Brothers to professionally dress your production set is that our decorations are made for busy environments; they are robust and commercial grade as well as dazzlingly beautiful. 
We can also add any special, personal touches to your set. We can provide lights and décor in your chosen color scheme, plus balloons, inflatables, and anything else you need for your unique scene. In the past, we have even installed a video screen surrounded by Christmas decorations. The sky's the limit for your project. 
CREATE THE MAGIC OF CHRISTMAS
If your job is to look for attractive, yet strong and durable Christmas lighting and decorations for your production set, we are pleased to tell you, you're in the right place.
From the very first moment you speak to us, we will guide you through every detail to make the process of installing your lighting and décor as easy as it can be. You probably have a list of requirements and ideas as long as Christmas Eve night. That's fine! Are you looking for some advice for areas you're not sure how to approach? That's fine too! We can chat to you about how to deal with practical issues as well as offer tips about what will look the most pleasing.  
Once you're happy with all the plans, you can make an appointment with us for a convenient day and time to carefully install your lights, trees, and other decorations. We make it our mission to always make sure everything is in perfect working order before you present your set to the world, but should anything need fixing we will be happy for you to give us a call. Then, as soon as you're ready to have everything taken away, just make another appointment with us and we will dismantle everything speedily and carefully.