Commercial
Christmas decorator for Office Lobbies
Christmas DECORATORS FOR OFFICE LOBBIES
Infusing your office lobby with festive holiday décor is more than just a visual treat; it's a gesture of warmth and appreciation for your tenants and employees. A well-decorated Christmas tree or a beautifully adorned garland can transform a mundane office space into a haven of holiday cheer.
At "We Install Christmas Lights", we advocate that the joy of the season should extend beyond our homes. After all, employees spend significant time at the office, and why should they miss out on the Christmas spirit? These decorations not only uplift the spirits of visitors and tenants but also contribute to a happier, more motivated work environment for employees. They get a daily dose of festive cheer, reminding them of the joyous season and making work feel a little more special during the holidays.
We understand that the responsibility of decorating a corporate space might seem daunting. Rest assured, we've got you covered. From conceptualizing the design and color palette to the hassle-free installation of lights and décor, we're here to assist. And when the season winds down, we'll ensure the decorations are removed and stored securely, ready to bring joy again next year.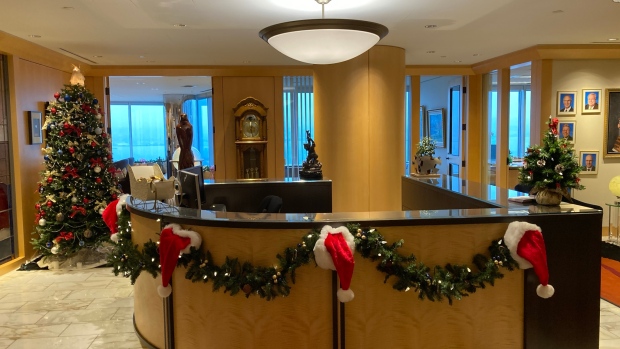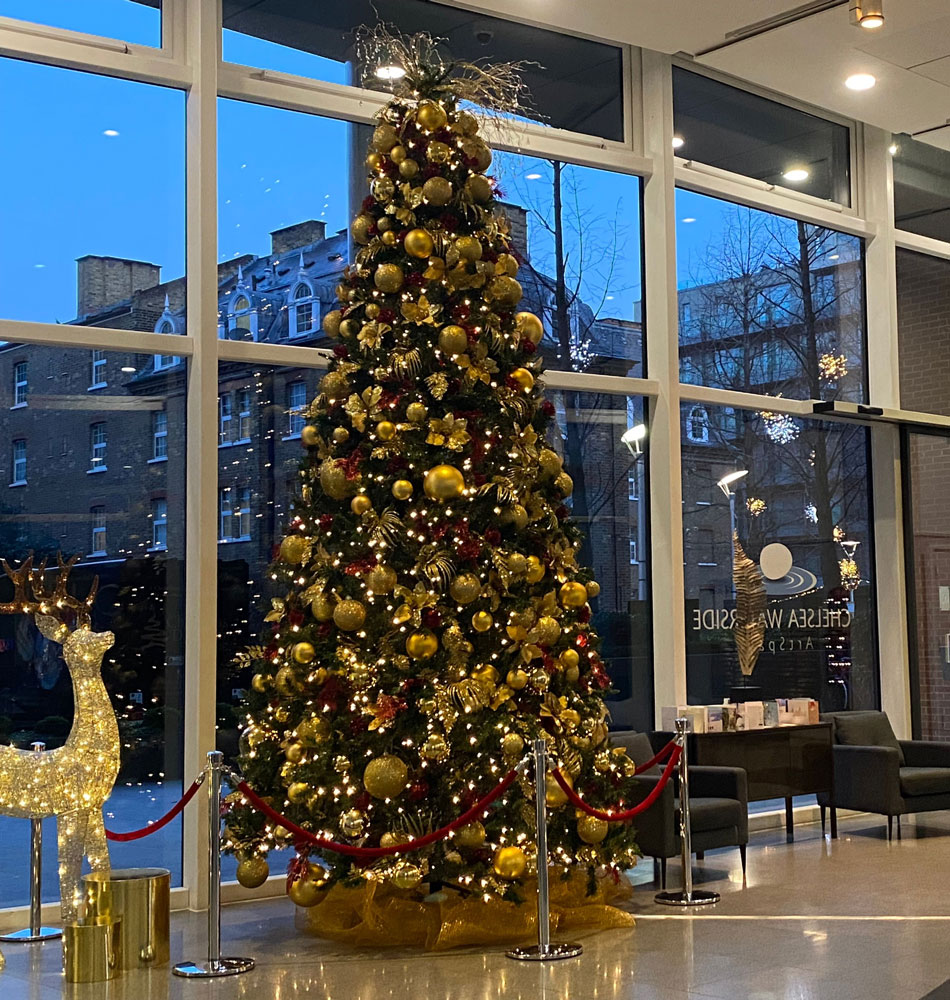 Whether it's sprucing up an office space or setting the scene for a Christmas party, a touch of festive décor can have a transformative effect. The stern expressions of professionals will melt into smiles of nostalgia when met with the warm glow of twinkling lights and festive colors. And it's not just the regulars – visitors and other personnel will undoubtedly feel the holiday spirit too.
Our vast array of decorative options, from twinkling icicle lights, ambient uplights, to the classic mini lights and bulbs, ensures that your space shines bright. Dreaming of a statement piece? Imagine a Christmas tree soaring as high as your ceiling, adorned with ornaments and surrounded by neatly wrapped gifts.
Our beautifully crafted wreaths and garlands are the finishing touch, adding a festive flair above welcome desks, framing doorways, or spiraling around pillars. Every corner, every corridor, every nook and cranny – if it's there, we'll make sure it's festively fabulous!
Our festive adornments and illuminations aren't confined to interior spaces. Elevate your surroundings with radiant lighting in parking areas and among the natural foliage. Regardless of the actual climate, our glistening mini lights and bulbs can transform any space into a captivating winter spectacle.
Imagine the charm of garlands and a Christmas tree gracing the exterior of your office, offering a heartfelt greeting to both employees and visitors. Rest assured, our exterior embellishments are designed for durability and safety.
With the strategic placement of uplights and wash lights, you can accentuate the unique architectural elements of your building, producing a breathtaking visual. Opt for colors that resonate with your brand, or embrace timeless holiday hues, and soon, your office will be the buzz of the town!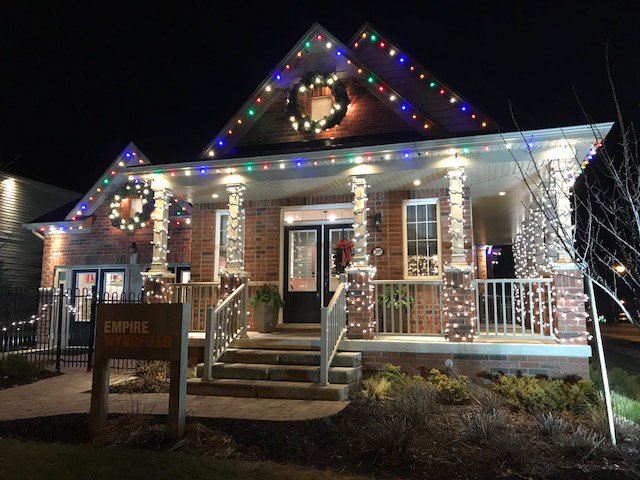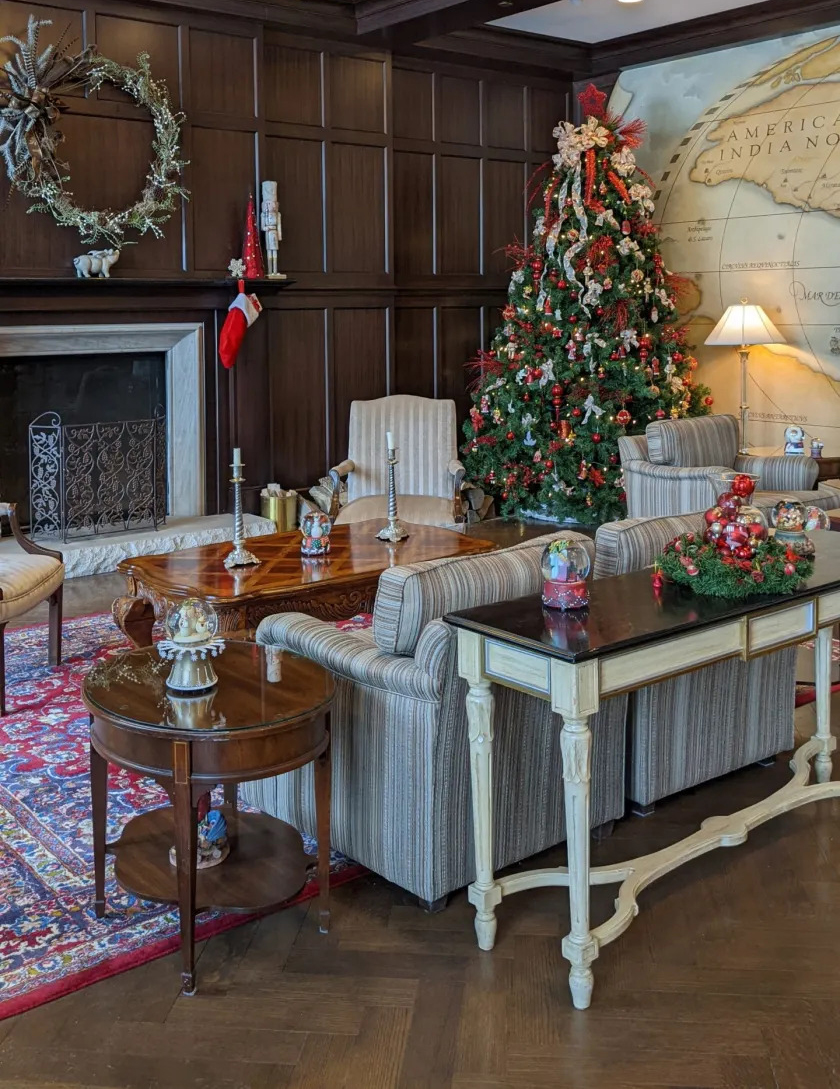 We have Packages For Office Spaces
Upon reaching out to us, we'll walk you through a myriad of decorating options tailored for your office environment. Our commitment is to streamline the process, ensuring it's hassle-free while being receptive to your preferences and providing suggestions as needed.
Our skilled team will then schedule a convenient time to set up the selected decorations, being considerate of your workplace dynamics. Before concluding, we'll rigorously test every element to ensure everything functions seamlessly. While we pride ourselves on delivering impeccable installations, should any hiccup arise, we guarantee a resolution within 48 hours.
Come January, we'll seamlessly handle the removal and safe storage of your festive assets – from lights and trees to wreaths and beyond. Once you experience our dedication during one holiday season, you'll find yourself returning to us, year after year.