Looking to have holiday lighting taken care of for you this holiday season? We are happy to help. We have clients across Southwestern Ontario including Hamilton, Milton, Kitchener/Waterloo, London and many more.
The Typical Process
QUOTE
First step in the journey is to send us a photo of your home and the trees you would like lit up as well as a description of any other wish list items like such as garlands or wreathes. From this we will offer suggestions and create an itemized estimate for you. We have three main packages which you can read about here.
APPROVAL
Once you review, approve the estimate, and place a deposit, we will add your installation to the calendar.With variable weather and a broad area to service, we do not provide exact dates. Rather you will receive a one week window for your installation.
INSTALLATION DAY
Our lighting crew will install  and custom fit your lights to your gutters or shingles following the design you chose. Once installed, we will thoroughly test to ensure everything is working properly. Installation varies based on first, second, and third story homes.
REMOVAL
After the season, its important to remove the lights to protect the cords from the sun. The vast majority of our customers choose to take down their lights after the holiday season beginning in January and running through to February.
STORAGE
Everyone knows what it can be like having to untangle and check lights. That's why we also offer year-long storage for your lights.
Thanks for the great service! I was able to spend more time with my son and daughter this Christmas and we really appreciate your help.
J. Wattergarden, London, Ontario
We were in a rush to get everything ready this year and decided to try your service. I'm really glad we did, thanks again!
R. Harding, London, ON
My wife and I were very pleased with the decorations and we're happy to hire you back for another season.
C. Theng, London, Ontario
Past Projects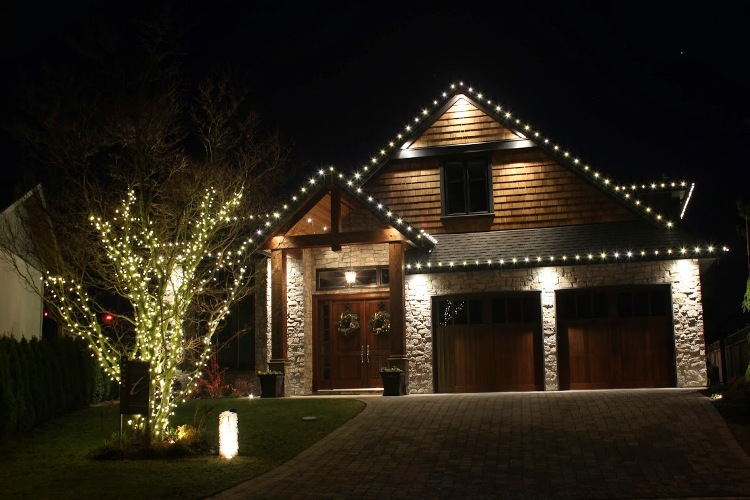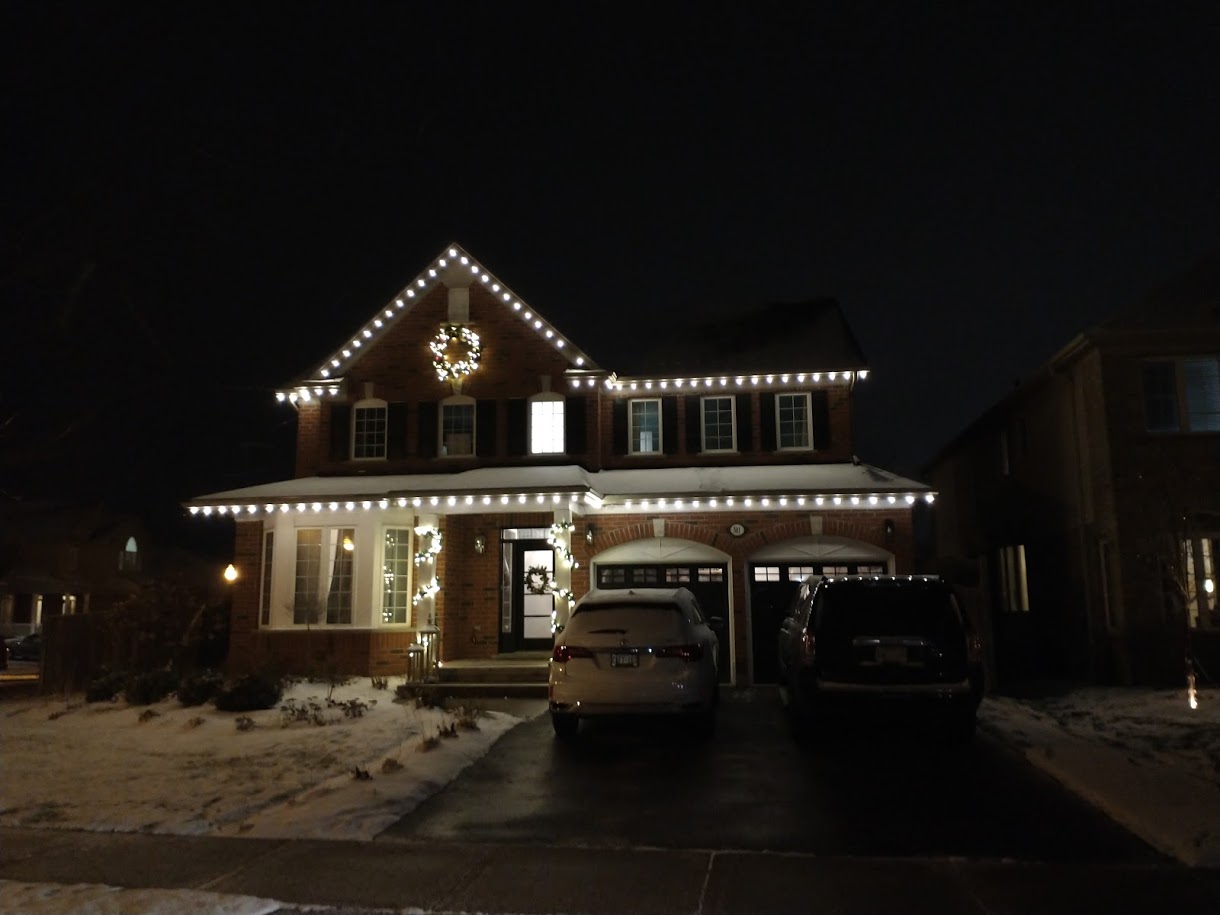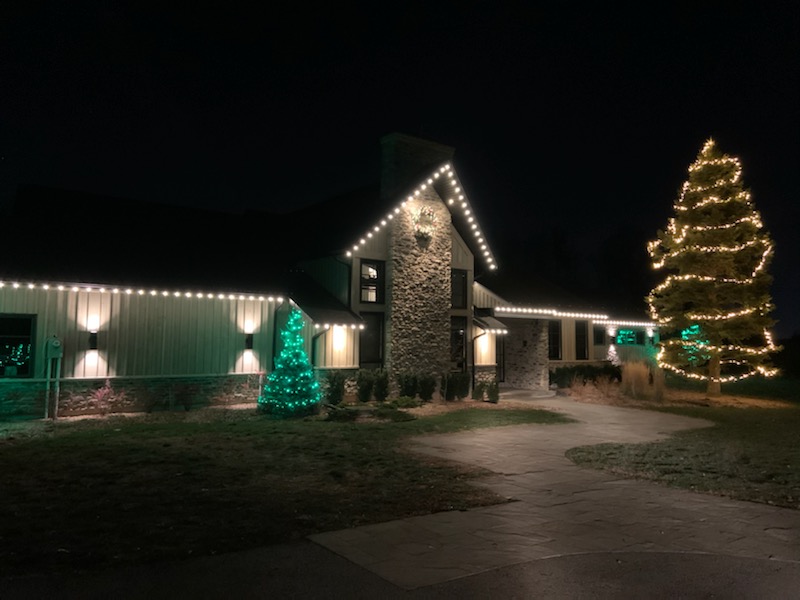 Benefits of professional installation
With a professional installation:
You don't have to worry about injuring yourself or going out in the cold weather
We use commercial grade lights and wires which last several seasons compared to retail grade lights which rarely last more than a season or two.
We take care of everything from installation, supplying the lights, maintaining them in case a storm blows them down, taking them down at the end of January and storing them in a climate controlled warehouse.