Design
Our design specialist will come to your home to discuss your lighting choices and explain how the process works. After that they will ask you about the areas you want decorated, offer suggestions and create an itemized estimate of decorations for you to choose from.
Installation
Our lighting crew will install  and custom fit your lights to your gutters or shingles following the design you chose. Once installed, we will thoroughly test to ensure everything is working properly. Installation varies based on first, second, and third story homes.
Removal
After the season, its important to remove the lights to protect the cords from the sun. The vast majority of our customers choose to take down their lights after the holiday season beginning in January and running through to February.
Storage
Everyone knows what it can be like having to untangle and check lights. That's why we also offer year-long storage for your lights.
Maintenance
Weather in Canada can be unpredictable. Sometimes snow can cause a light to go out, and we provide the hassle-free maintenance to ensure you don't have to drudge through the snow to replace a light.
The Right Choice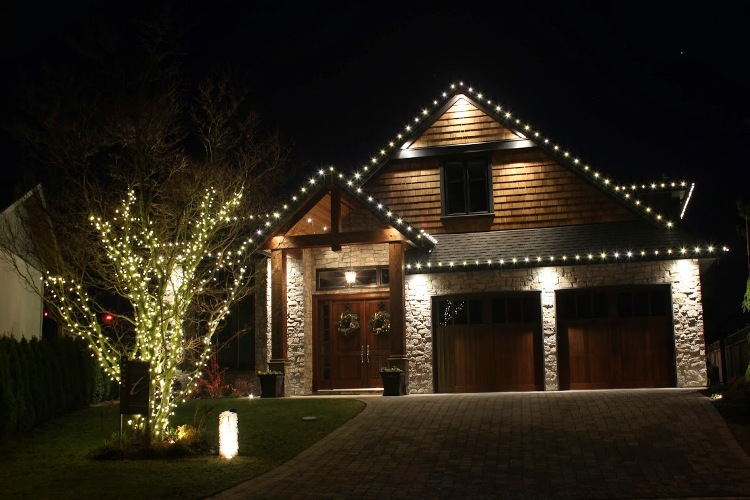 Thanks for the great service! I was able to spend more time with my son and daughter this Christmas and we really appreciate your help.
J. Wattergarden, London, Ontario